Petronas FLNG Satu produces first LNG after relocation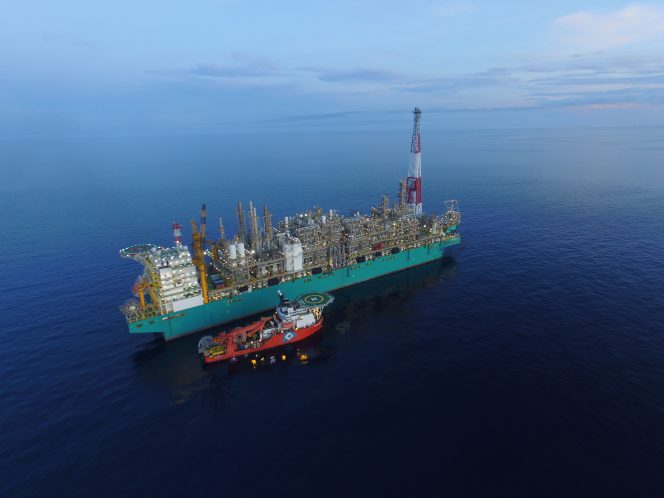 ---
Malaysian energy giant Petronas said its floating LNG facility, PFLNG Satu, produced first drops of the chilled fuel at the Kebabangan cluster field, 90 kilometers offshore Sabah, recently.
Operated by Kebabangan Petroleum Operating Company (KPOC), Kebabangan field is the second location for PFLNG Satu after its operation in Kanowit field, Sarawak.
The introduction of first gas into the PFLNG Satu from the Kebabangan field to the PFLNG Satu's turret system via a 5-km flexible pipeline was achieved earlier on May 4, Petronas said in a statement on Monday.
The commencement of a series of start-up activities included the cooling down of natural gas until the production of the first LNG drop on May 7, 2019, just 3 days after.
Designed for water-depth of between 70 meters and 200 meters and a processing capacity of 1.2 million tonnes per annum (mtpa) with 155 crew onboard, PFLNG Satu will support Petronas' global LNG portfolio, the company said.
The first LNG cargo delivery at the new field is expected in June 2019, the statement reads.
Related news
List of related news articles