Petronas' second FLNG unit heads out to Rotan gas field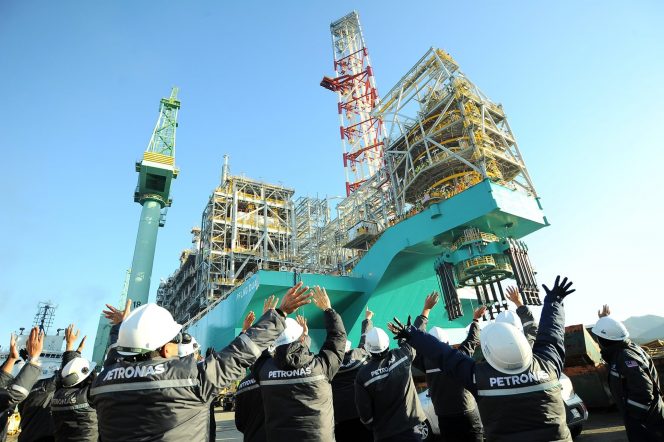 ---
Petronas' second floating LNG unit, the PFLNG Dua has set sail from South Korea on its maiden voyage to the Rotan gas field, located offshore Sabah, Malaysia.
The milestone followed closely after the official naming ceremony of the vessel, the company said in its statement.
The maiden journey will cover 1,840 nautical miles over a course of approximately two-weeks, Petronas said.
Once moored at the Rotan gas field, the PFLNG Dua will commence its installation, hook-up and commissioning with the ready-for-start-up (RFSU) date earmarked for mid-2020 and provisional acceptance (PA) of the PFLNG Dua by end-2020.
When ready, the PFLNG Dua is expected to produce one LNG cargo every fortnight. The unit has the capacity to produce 1.5 million tonnes of LNG per annum and will be one of the worlds' first floating deep-water LNG vessels capable of reaching remote, stranded and marginal gas reserves located up to 1,500 meters underwater.
The PFLNG Dua was constructed by Petronas together with its partners, JGC Corporation and Samsung Heavy Industries.