PGNiG delivers first LNG to bus depot in Warsaw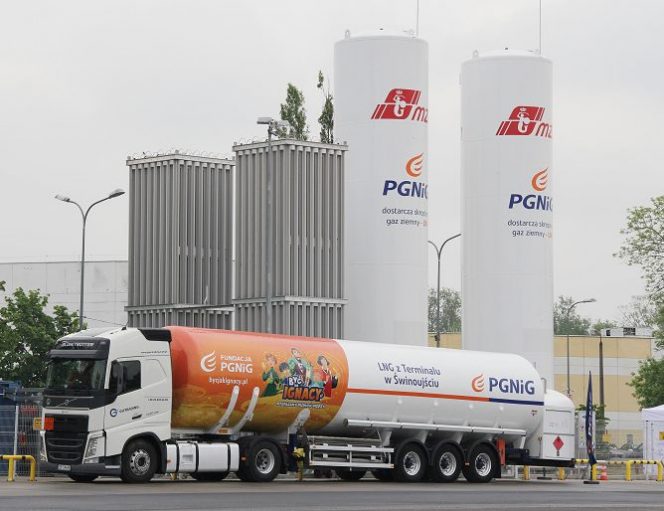 ---
The Ostrobramska Bus Depot in Warsaw has recently received its first delivery of LNG from PGNiG for a fleet of buses.
Polish Oil and Gas Company (PGNiG) said that the LNG was delivered under a contract signed between PGNiG Obrót Detaliczny and the municipal bus company Miejske Zakłady Autobusowe of Warsaw on April 17.
The LNG is being supplied to the bus company to power a fleet of 35 environmentally-friendly natural gas-powered buses.
The term of the $1 million contract is 12 months. LNG will be delivered to the filling station operated at the bus depot in Warsaw, the capital of Poland.
The filling station at the depot is equipped with LNG refueling and a CNG compressor and refueling systems. Both LNG and CNG are used to power the buses.
This most recent deal signed between the bus company and PGNiG secured fuel supplies for 145 gas-powered buses.
This year alone, Kielce and Warsaw were joined by Łomża, Suwałki, and Bielsko-Biała as municipalities committed to using natural gas as a bus fuel.
In Poland, this trend is gaining in popularity with about 400 natural gas-powered buses on the roads in the country with an estimate of rising to 600 by the end of 2019.
Related news
List of related news articles