PHOTO: FPSO Adolo preparing to set sail to Gabon as paint dries on new name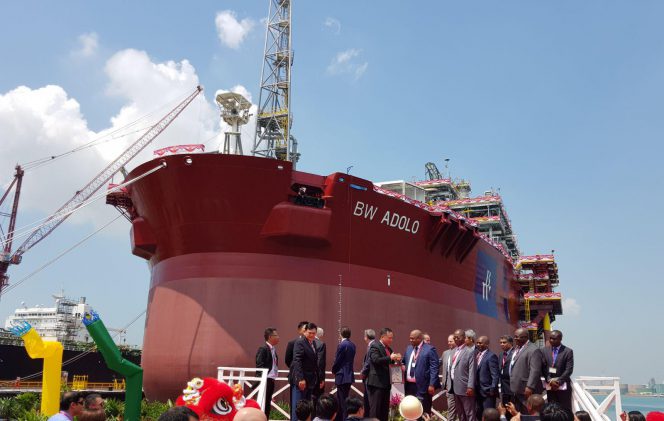 FPSO operator BW Offshore has officially named its new unit meant for the Tortue oil field development, which is a part of the Dussafu Production Sharing Contract (PSC) located offshore Gabon, where it will set sail soon.
This was confirmed on Thursday in a social media update by BW Group, a parent organization of the FPSO operator, BW Offshore.
"Heartiest congratulations to colleagues over at BW Offshore on the naming of their FPSO the BW Adolo," BW Group said.
Before being selected by BW for the Tortue development, the Adolo FPSO previously operated on the Azurite field. The unit is currently at a Keppel shipyard in Singapore in preparation for deployment.
The Tortue structure is one of four existing oil discoveries in the Dussafu Exclusive Exploitation Area (EEA) in which the operator, BW Energy Gabon (BWEG), holds a 91.667 percent interest while its partner Panoro holds a 8.33 percent interest. BW Energy is a subsidiary of BW Offshore.
The amended Field Development Plan (FDP) for the Tortue oil field was approved by the Gabonese regulator in early January 2018.
Later in January, BW started drilling the DTM-2H production well on the Tortue oil field with the Borr Drilling-owned jack-up rig Borr Norve. Following drilling, the well is intended to be completed as a gas lifted, subsea oil production well with an approximate 500 meter horizontal drain.
After this well, the rig will first move to drill the DTM-3 pilot hole in order to appraise the northwest of the Tortue field in both the Gamba and Dentale reservoirs. Subsequently, the rig will drill the DTM 3-H production well targeting the Gamba reservoir at Tortue.
The two production wells will be tied back to the Adolo FPSO via subsea trees and flowlines. First oil is planned for 2H 2018.
Depending on results of phase 1 and appraisal well, phase 2 of drilling at Tortue may consist of two further development wells to increase production.
Phase 2 drilling starts in 4Q 2019 and is scheduled to be completed by the end of 1Q 2020. It will contain one horizontal well in Gamba reservoir and one horizontal well in Dentale D6.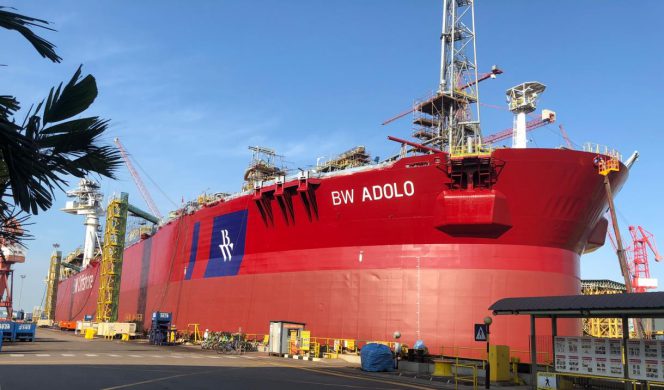 Offshore Energy Today Staff