PHOTO: Heerema in 'revolutionary' lifting drill in Gulf of Mexico
Dutch heavy lifting specialist Heerema Marine Contractors has carried out an offshore maneuver that the company says will "redefine the boundaries of lifting operations offshore."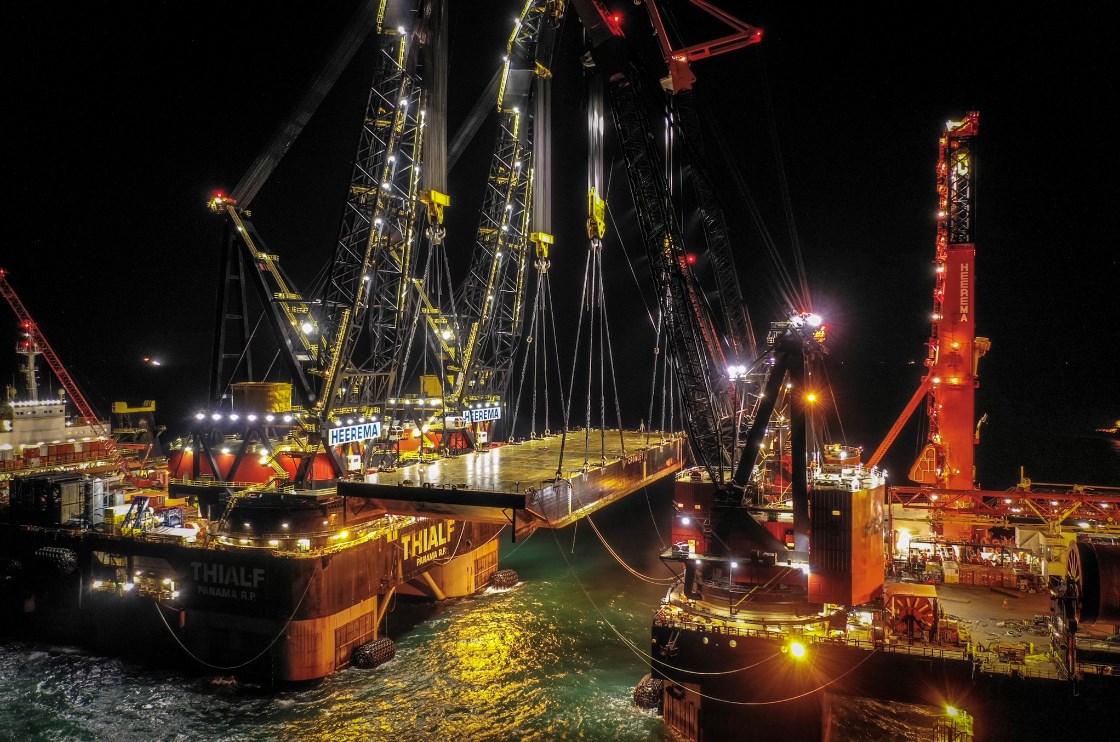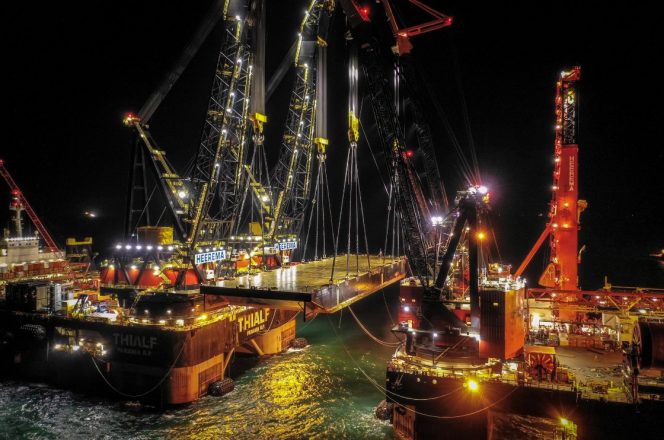 Namely, HMC earlier this week in the Gulf of Mexico tested what it calls "QUAD lifting" – using two large semi-submersible crane vessels' cranes to lift a heavy-load simultaneously.
According to the Dutch firm, this way of offshore lifting, where two SCV's four cranes were used in parallel is suitable for installing topsides on any type of foundation; from jackets to floaters.
Heerema Marine Contractors used Thialf and Balder, dubbed two of the world largest semi-submersible crane vessels, for the operation.
Heerema is soon to take delivery of what will be the world's largest semi-submersible crane vessel – the Sleipnir – and the company's CEO is eager to use the giant heavy lifter in an "ultimate" QUAD operation.
"As soon as Sleipnir, the largest semi-submersible crane vessel ever built, is in full operation, we are ready to perform the ultimate QUAD lift using our two giants with a combined lifting capacity of Thialf's 14,000 mT and Sleipnir's 20,000 mT," says CEO Koos-Jan van Brouwershaven of HMC.
"We are looking forward to this with great confidence. With our QUAD lifting method, we definitely enter a new era with more flexibility and efficiency throughout the entire process – from engineering, procurement and construction up to and including the commissioning and installation of the jacket and/or the topside – with lower project costs as a result."