PHOTO: U.S. warship 'says hi' to West Capella drillship
The USS Montgomery combat ship and the dry cargo ship USNS Cesar Chavez checked out the West Capella drillship during their presence operations in the South China Sea on Thursday.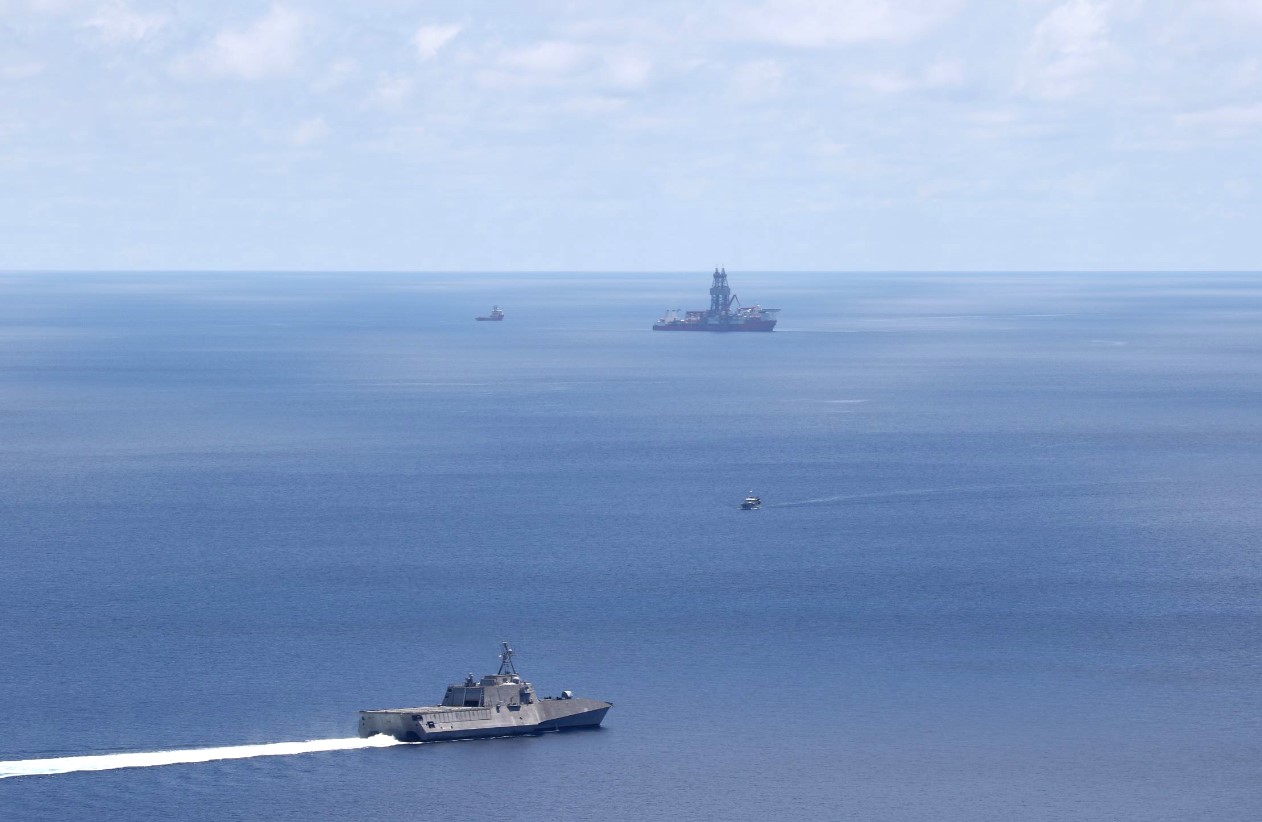 The U.S. Navy said on Thursday that the USS Montgomery was on her rotational deployment to the U.S. 7th Fleet area of operations in support of security and stability in the Indo-Pacific region.
According to the U.S. Navy statement, as its largest numbered fleet, the 7th Fleet interacts with 35 other maritime nations to build partnerships that foster maritime security, promote stability, and prevent conflict.
During its operations in the South China Sea, Naval Aircrewmen Helicopter 3rd Class Christopher Fred took some photos of the USS Montgomery, USNS Cesar Chavez near the West Capella drillship currently working for Petronas.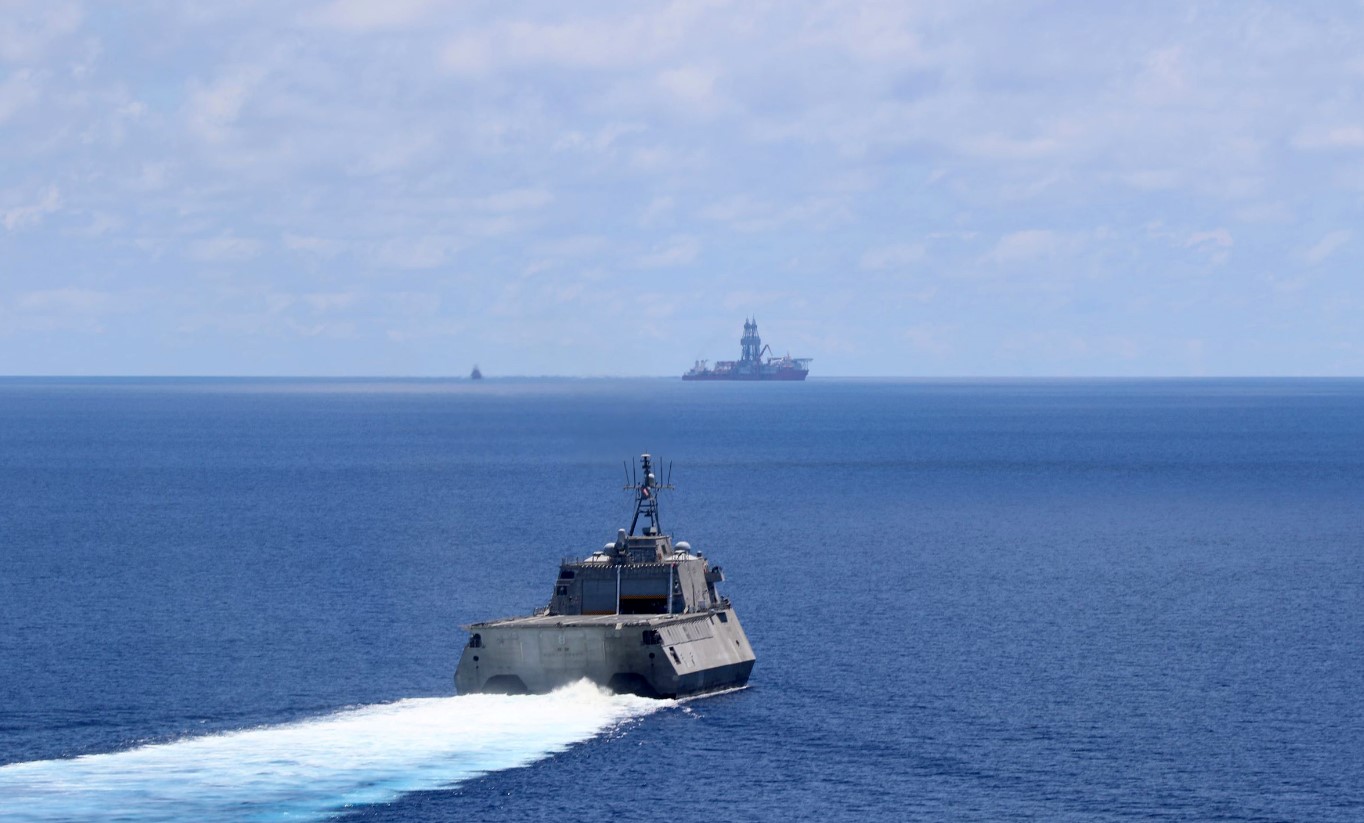 West Capella deal with Petronas
The West Capella was hired by Petronas to work offshore Malaysia under a one-well contract with two extension options back in late November 2018.
The contract started in October 2019 with a backlog for the firm portion of the contract at around $11 million. Work began after the rig completed work under a five-well deal with Shell, also in Malaysia.
According to Seadrill's latest fleet report, the drillship is under contract with Petronas until the end of May and VesselsValue data indicates that it is working on a $184,000 per day deal.
The 6th generation ultra-deepwater drillship was built by Samsung Heavy Industries in 2008. Its maximum water depth is 10,000 feet while the maximum drilling depth is around 37,500 feet.
The rig has been working in Malaysia for a while. And was last hired by Petronas for work in the country back in October 2017. Since then it worked for Repsol and Shell, also in Malaysia, only to again return and work for Petronas.