PIL turns to LR for fleet emission reduction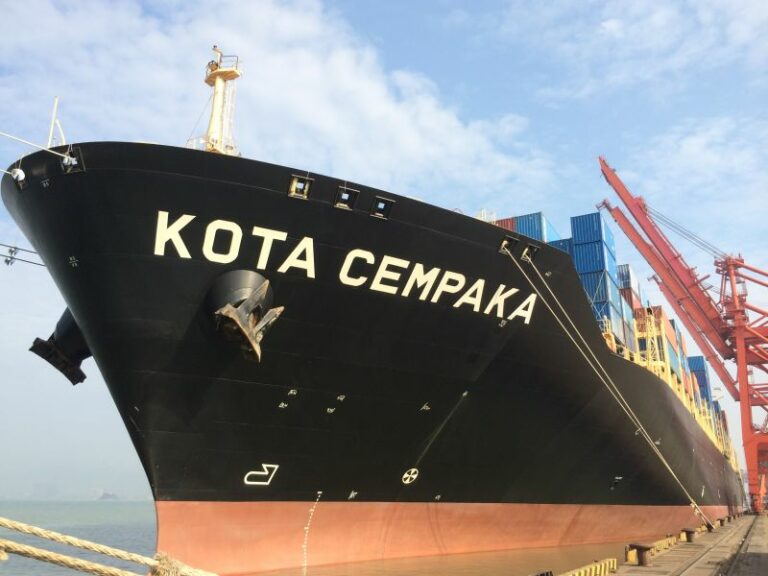 Singapore-based Pacific International Lines (PIL) has partnered with Lloyd's Register's fleet optimisation experts, i4 Insight, to help it reduce emissions and maximise fleet performance with a four-year fleet-wide agreement.
PIL recently opened a 'Centre for Maritime Efficiency (CME) which is powered by the i4 Platform and uses shoreside routing services as the technological backbone for achieving its decarbonization goals.
LR Digital Solutions division CEO, Martin Taylor, stated that the CME was established to better manage their fleet, evaluate vessel performance, and ensure PIL is making the best decisions to maximize revenue potential.
"Our goal is to solve our customer's challenges and support their objective to offer the most competitive service to their own customers. To create the best platform, we have focused on bringing together the most experienced, knowledgeable, and talented minds in the sector. Our solutions are developed by a team of maritime experts, technical innovators and problem solvers", Taylor added.
PIL is ranked 12th among the world's top container shipping lines and has 55 years of shipping experience. The company believes that investment and action for sustainability through digitalisation is critical for maintaining a strong competitive position.
"As PIL continues to grow our container shipping business in key regions around the world, sustainability is also a key focus. Being a more operationally efficient shipping line would significantly help us to reduce our carbon footprint. With LR as one of our partners in the CME, we are aligned in our goal to leverage technology and digitalisation in our operations for enhanced operational effectiveness," PIL General Manager, Operations & Procurement, Abhishek Chawla, said.
Over the past year, PIL has invested in eight LNG dual-fuel boxships that will have an ammonia-ready class notation.
The first four 14,000 TEU LNG dual-fuel vessels were ordered in March 2022. Under the shipbuilding contract signed with Jiangnan Shipyard in China, the vessels will be equipped with dual-fuel engines and auxiliaries that can run on both LNG and low sulphur fuel oil.
PIL doubled down on its order in July 2022 ordering four 8,000 TEU LNG dual-fuel container vessels from the Chinese shipyard Yangzijiang Shipbuilding
The ships will start delivery in 2024 and continue into 2025.
The newbuildngs will also be equipped with an ammonia intermediate-ready fuel tank which makes it possible to retrofit the vessels to run on ammonia when the technology is commercially available.