Pioneering Spirit installs 22,000 t Johan Sverdrup topsides in a single lift
Allseas' Pioneering Spirit single-lift installation/decommissioning and pipelay vessel installed the 22,000 t Drilling Platform topsides for Equinor's Johan Sverdrup field offshore Norway.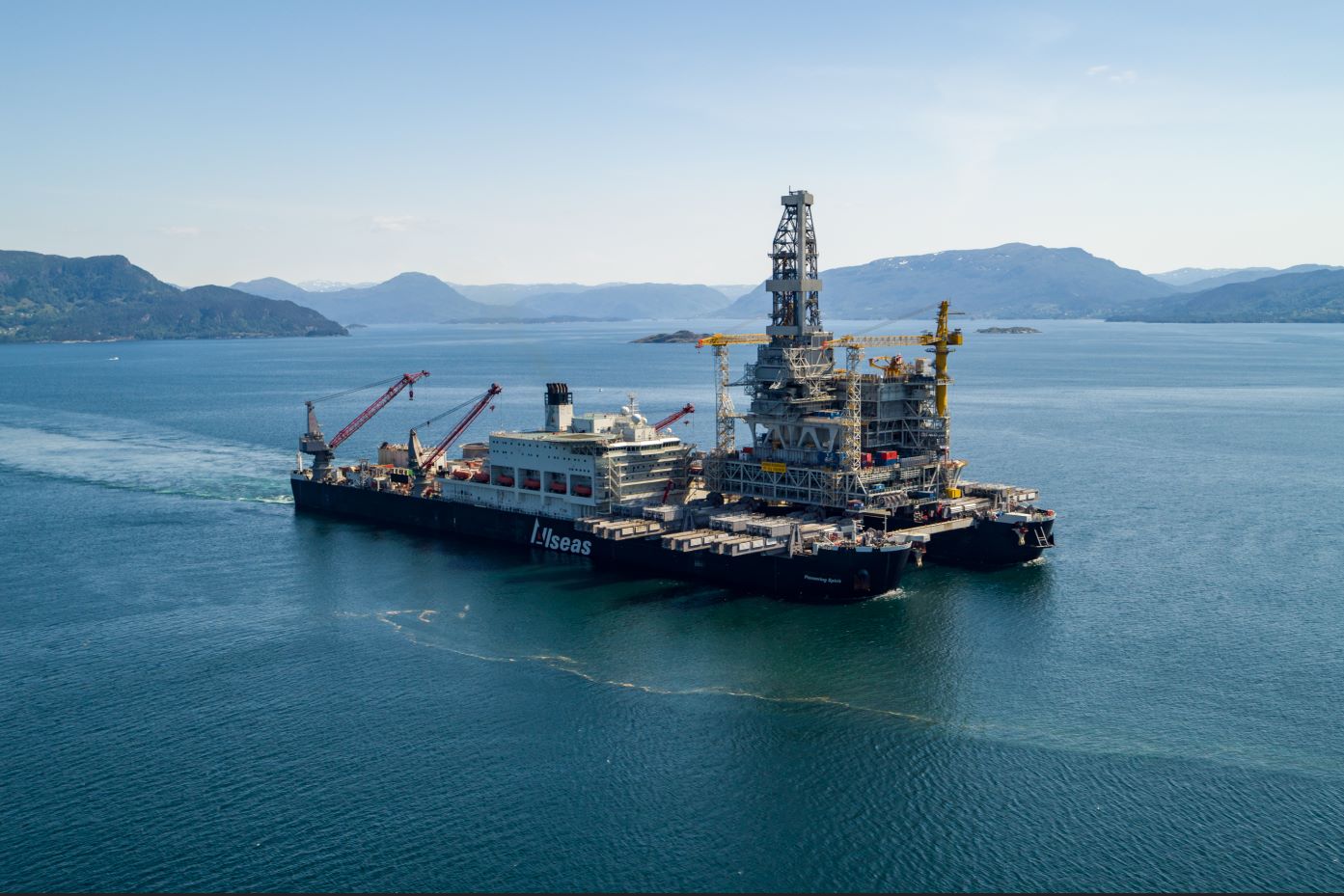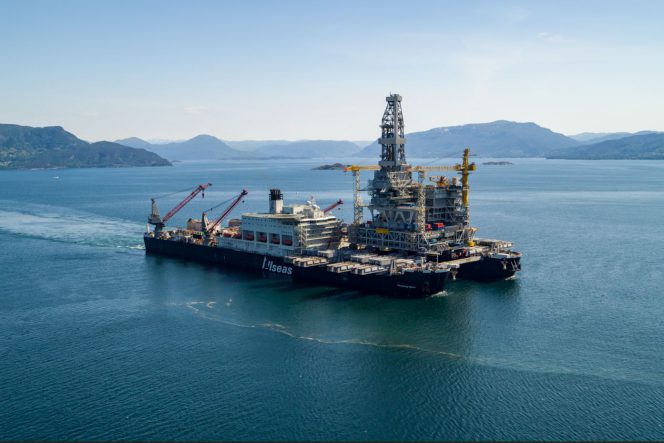 Completed on June 2, this was the first platform installation job performed by Pioneering Spirit, and, according to Allseas, the heaviest installation ever executed in a single lift offshore to date.
"Pioneering Spirit's motion-compensated topsides lift system beams positioned the topsides on an eight-legged steel jacket standing at 110 meters water depth, after which the installation went exactly as planned," Allseas said.
The 147 meters tall topsides was transferred to Pioneering Spirit by barge in Bømlafjorden, outside Stord, on June 1. The vessel arrived nine hours later in the Johan Sverdrup field, located 160 km west of Stavanger, Norway, after which the operations began.
According to Allseas, the actual installation, from maneuvering around the jacket, setting down the topsides and moving out of the 500 meters zone, took three hours.
Equinor says the installation is likely "the fastest ever installation of a large, fully completed topside."
Trond Bokn, senior vice president for Johan Sverdrup at Equinor said: "This is an important milestone in the Johan Sverdrup installation campaign. Two of the four Johan Sverdrup platforms are now in place. The power cables to the field were rolled out last week, and so far, the installation of Norway's biggest oil pipeline has gone very well, so this is definitely moving in the right direction,"
The Drilling Platform topsides is the first of three structures Pioneering Spirit will install during the Johan Sverdrup field's first development phase. The vessel will return to the field in the spring of 2019 to install the 26,000 t Process Platform topsides and the 18,000 t Living Quarters platform topsides.
Ståle Hanssen, project manager for Johan Sverdrup jackets, installation and commissioning, describes the technology enabling single-lift installation of big platforms as a game changer for the industry.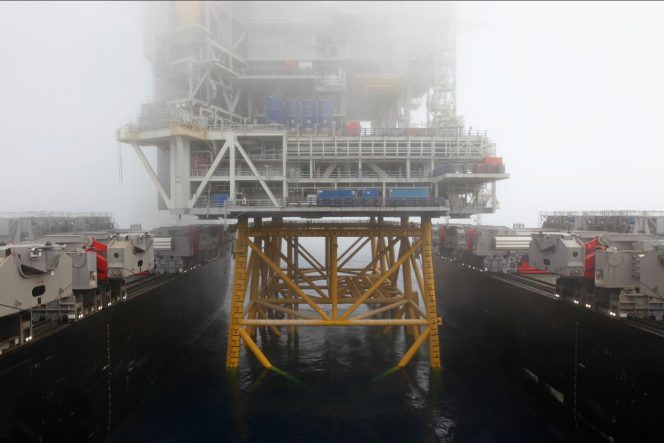 Game-changing single-lift
Up until now big topsides have been modular in design. No crane vessels have been able to lift more than 12,000 tonnes in one lift. Equinor has praised the new lifting technology on Allseas' Pioneering Spirit vessel, allowing the entire topsides of up to 48,000 tonnes to be lifted in one, single lift.
The technology was initially developed for the removal of scrapped platforms. Equinor boasts being the first user of the technology for the installation of big, new topsides.
This allows for great savings in the construction and installation phases, both in terms of manhours and costs, and, not least, reduces risks related to health, environment and safety, the Norwegian oil company says.
"Equinor and the Johan Sverdrup partnership, working closely with Allseas, make a break-through for the industry here. The safety-, schedule- and cost-related benefits are substantial, and we expect that many others will follow suit," says Hanssen.