Pivotal LNG expands with new Towanda LNG facility
Pennsylvania-based Towanda LNG, the new LNG facility from Pivotal LNG, marks the company's first expansion into the U.S. Northeast and Mid-Atlantic market.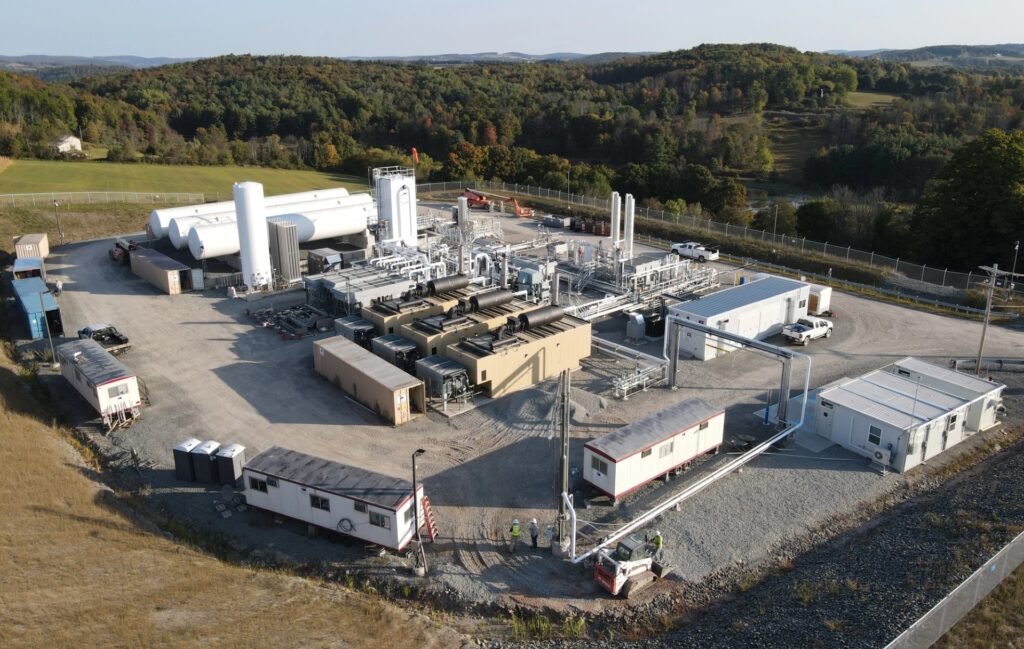 Towanda LNG facility, located in Wyalusing, Pennsylvania, has a production capacity of 50,000 gallons per day and approximately 180,000 gallons of on-site storage.
Before it was officially declared in-service, it had already supplied LNG to support the bunkering of a marine vessel at the Port of Hamilton in Ontario.
The facility has entered service in January 2021, producing more than one million gallons of LNG so far. Consequently, it has supported a wide range of customers across Pennsylvania and the broader region.
Pivotal now owns and operates three LNG facilities along with the eastern United States: the Trussville LNG facility in Alabama, the JAX LNG facility in Florida (of which it has 50 per cent ownership), and the Towanda facility in Pennsylvania.
The three plants have a combined storage capacity of approximately seven million gallons and 230,000 gallons per day of liquefaction capacity.
Pivotal LNG said it is supporting companies working to reduce carbon emissions while also reducing their energy costs.
In order to bring the Towanda LNG facility to market, the companies that teamed up included Pivotal LNG, REV LNG, and BHE GT&S.
Roger Williams, vice president of commercial LNG and gas development at BHE GT&S, said: "Since the first LNG bunkering at the Port of Hamilton, Towanda LNG has already supplied LNG for several other marine vessel bunkerings. In addition to LNG supply, Pivotal LNG also offers turn-key solutions including mobile LNG tanks with vaporizers."