Pointe LNG in cash hunt for Louisiana export project
Pointe LNG has appointed a financial adviser as it is looking to secure funds for its proposed liquefied natural gas export project in Louisiana.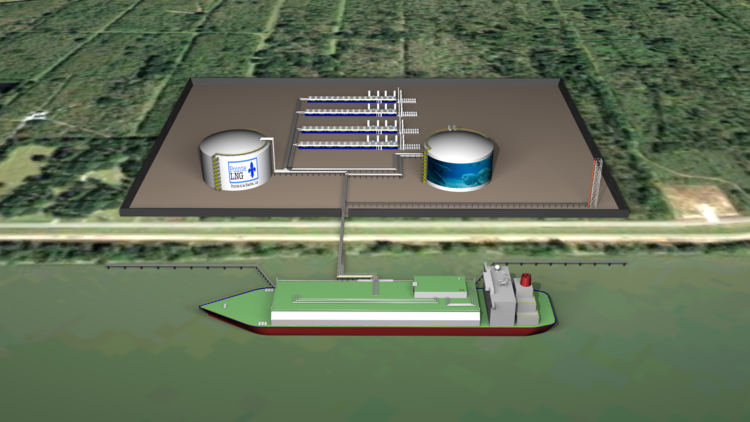 The US LNG project developer has mandated Whitehall & Company as financial advisor in raising investment capital and securing offtake for the 6 million tonnes per year project in Plaquemines Parish.
According to the company, the mid-scale project will require up to $4 billion investment, including $56 million of development capital.
This marks the return of the Pointe LNG team, composed of co-founders Tom Burgess and Jim Lindsay, to LNG development on this site.
The team had previously worked on the project in this same location named Louisiana LNG Energy, which they sold in 2015 to a joint venture of Cheniere and Parallax.
However, as the duo did not complete the project due to internal disputes, the team resumed the development under the name of Pointe LNG.
Pointe LNG claims the project will be the lowest-cost greenfield LNG development in the U.S. at less than $600/ton due to its proximity with two major gas pipelines and as the site requires no dredging or soil remediation.
The site along the Mississippi River has over 9,200 feet of riverfront, allowing for potential future expansion to 12 million tonnes per year.
"The project will be well-positioned to provide offtakers competitively priced LNG supply beginning in the mid-2020s as the second wave of global demand outstrips the existing supply driven by the continued global move towards gas-fired generation", the statement said.
Pointe LNG expects to secure the project's development capital in the third quarter of this year targeting a final investment decision for mid-2022.
The developer sees commercial operations of the LNG facility in 2026.