Polish LNG terminal receives milestone 100th cargo
Polish LNG import facility, the President Lech Kaczyński terminal in Świnoujście, has been delivered its milestone 100th cargo of the chilled fuel.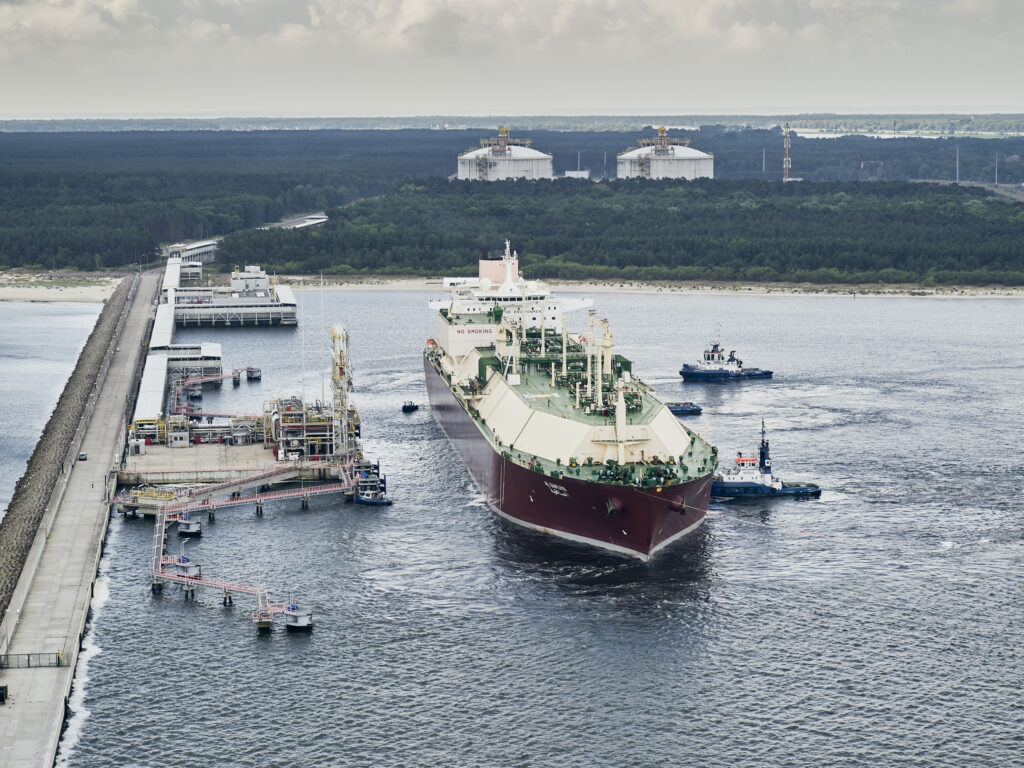 The cargo was delivered onboard Al Safliya, a Q-Flex vessel with a cargo-carrying capacity of 210,000 cbm of LNG, from Qatar.
According to Polskie LNG, the vessel delivered volume that corresponds to 120 million cubic meters of natural gas following regasification.
Commenting on the milestone delivery Piotr Naimski, secretary of state for strategic energy infrastructure noted that the commissioning of the facility in 2016 enabled Poland to reduce its dependence on Russian natural gas imports.
The Baltic Pipe and the North-South Corridor are projects that are set to further enhance the country's energy security.
Poland's state-owned gas company PGNiG has secured additional regasification capacity at the facility earlier this year.
PGNiG's president Jerzy Kwieciński said, "LNG import is one of the pillars of our diversification strategy, thanks to which we strengthen Poland's energy security. Every year more and more LNG flows into our country, and in the following years, imports will grow even more clearly. That is why we reserved additional regasification capacity of the terminal in Świnoujście".
The first commercial delivery of liquefied gas took place in June 2016. Since then, the number of deliveries, as well as their volume, have been gradually increasing from year to year, Polskie LNG said in its statement.
Of the one hundred deliveries so far, 67 came from Qatar, 21 from the USA, and 11 from Norway. In March 2020, one LNG load arrived from Trinidad and Tobago. In over four years, the total volume of natural gas imported amounted to approximately 11 billion cubic meters.
LNG terminal President Lech Kaczyński currently has a capacity to handle 5 billion cubic meters per year, which is about a quarter of the demand for gas in Poland.
The GAZ-SYSTEM Capital Group has decided to expand the facility in response to market needs.
The functionality of the facility and the scope of services provided will increase due to the installation of two additional regasifiers and the construction of another tank and the second quay.
Commercial possibilities of sending gas from the terminal to the national transmission network from 2024 will reach the level of 8.3 billion cubic meters per year.