Port of Gothenburg Terminal Construction on Track as First Phase Wraps Up
Construction of a new terminal at the Swedish Port of Gothenburg reached a new milestone in April this year as the first phase of water-based work wrapped up.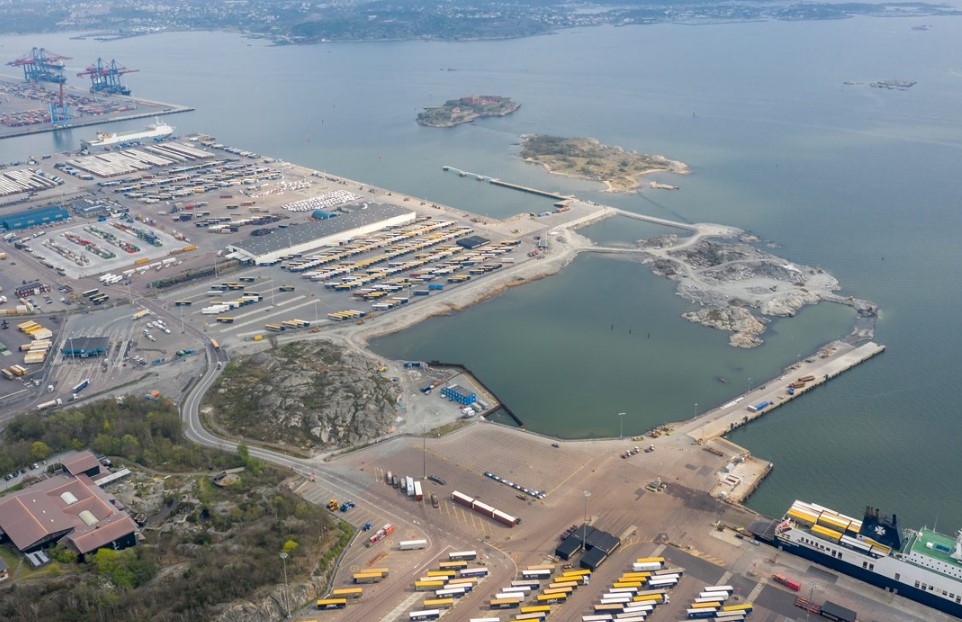 The work involved the sinking of 1,500 piles into the seabed, down to bedrock level, in the lead-up to construction of the rock embankments around the Arendal bay.
The next phase in the development of the 220,000 square meter terminal will be the leveling of the hill to the south of the site to free up new terminal space.
Being built at Arendal, directly beside the ro-ro terminals, the new facility is expected to be completed by 2025 after works got underway in autumn 2018.
"It is extremely exciting to finally get off the mark in the biggest development project at the port since the 1970s," Magnus Kårestedt, Gothenburg Port Authority chief executive, said prior to commencement of phase one last autumn.
"The terminal is a crucial aspect of the port's long-term expansion plans and will further strengthen Gothenburg as the Nordic logistics capital."
The new facility will have 460 meters of quay with a draught of 12 meters alongside it. Certain sections of the terminals are expected to be brought into use before the official opening in 2025.