Provaris taps Prodtex to build and test prototype tank for its compressed hydrogen carrier
Provaris Energy has initiated a prototype tank testing program as a further step toward obtaining final Class Approval required for its hydrogen carrier and storage solutions.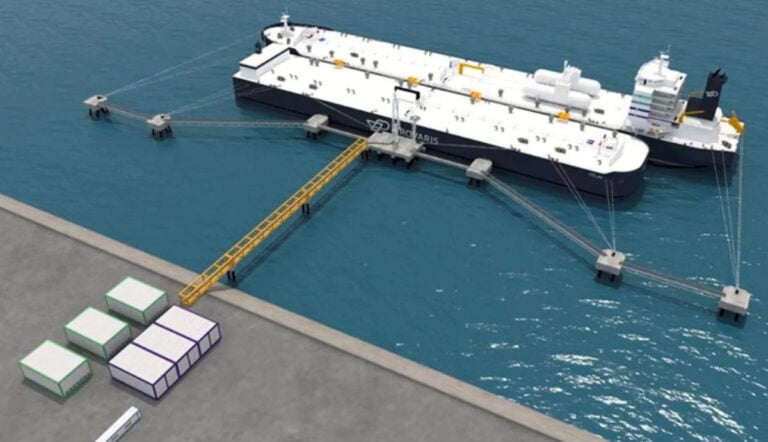 To this end, Provaris' Norwegian subsidiary has hired Prodtex AS to construct and test a prototype hydrogen tank for its proprietary compressed gaseous hydrogen carrier, H2NEO, and the floating storage solution, H2Leo.
The contract with Prodtex involves a comprehensive program with detailed production design, fatigue tests of multilayered welded steel plates, and construction and rigorous testing of the prototype tanks. It targets the completion of prototype testing within Q1 2024, ultimately leading to the attainment of final Class Approvals from classification societies DNV and ABS.
Simultaneously, the two companies have forged a technology collaboration agreement to jointly develop an advanced, fully automated production line for constructing compressed hydrogen containment tanks. The automated production line is expected to offer significant cost advantages compared to other existing market solutions.
The successful completion of the prototype contract is expected to enable an investment decision on a new full-scale production line capable of producing tanks for its' H2Neo Carrier and H2Leo floating hydrogen.
The companies are also actively engaged with Norwegian government agencies to secure funding for the initial production line. The tank production facility aims to commence operations in mid-2025, providing hydrogen cargo tanks for the initial fleet of H2Neo carriers and H2Leo storage units essential for announced collaborations for hydrogen export projects.
In addition to tanks for the H2Neo shipping and H2Leo storage solutions, Provaris said it continues to receive enquiries about the use of its compressed hydrogen tank designs for onshore storage solutions.
Follow Offshore Energy's Clean Fuel: