Update: Eni charters Saipem 12000 for Pakistan drilling
Eni has chartered Saipem's drillship 'Saipem 12000″ for work in Pakistan for an undisclosed dayrate.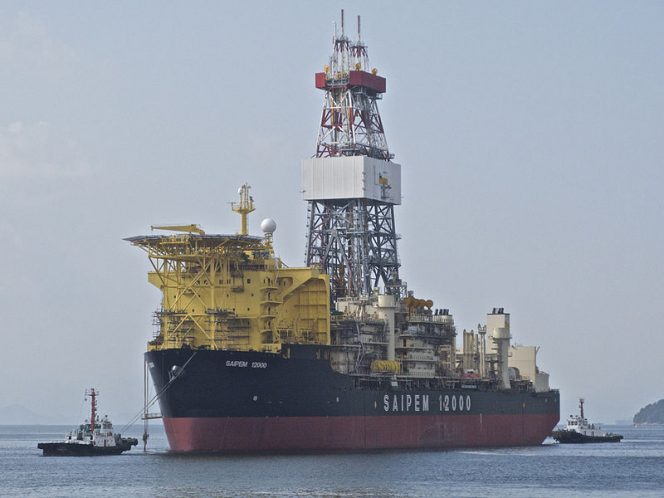 ---
The article has been updated with a statement from Saipem
---
According to the Norwegian rig brokers Bassoe Offshore, the contract, fixed on October 24, is for three months. Per Bassoe Analytics, the three-month contract is expected to start on December 1.
VesselsValue's data also shows Eni has chartered the drillship, however, VV has a slightly different date. VV has the three-month contract starting on November 15, 2018.
Offshore Energy Today has reached out to both Eni and Saipem seeking more info on the reported contract and on the scope of work.
While Offshore Energy Today has yet to receive information on the work scope for the Saipem 12000, it might be that the rig will be used to drill in the offshore Indus G-Block.
Namely, according to a June 2018 article by Pakistan's The News, a joint venture formed by Eni, Exxon, Oil and Gas Development Company (OGDC), and Pakistan Petroleum Limited are planning to spud the Kekra-1 exploration well in the block in January 2019, using an Eni-chartered drillship.
Marine Traffic shows Saipem 12000 as currently moored in Las Palmas. The vessel moved to Las Palmas following an unsuccessful drilling campaign in Morocco where Eni failed to find hydrocarbons in its Rabat well.
Prior to drilling in Morocco, Eni had used the drillship for operations in Cyprus, however, it opted to move the rig away from Cyprus after the Turkish navy had prevented it from drilling at the Block 3.
Update: October 29, 2018 , 12:02 pm CET
In an email sent to Offshore Energy Today Saipem has confirmed the deal with Eni.
A Saipem spokesperson said: "We can confirm that Saipem 12000 is working for Eni in Pakistan."
The spokesperson did not provide details on the scope of work.
Offshore Energy Today Staff
Related news
List of related news articles