Repsol's North Sea field secures life extension
Repsol Norge, a subsidiary of Spain's Repsol, has received consent from Norway's offshore safety regulator for the life extension of a field in the North Sea off Norway.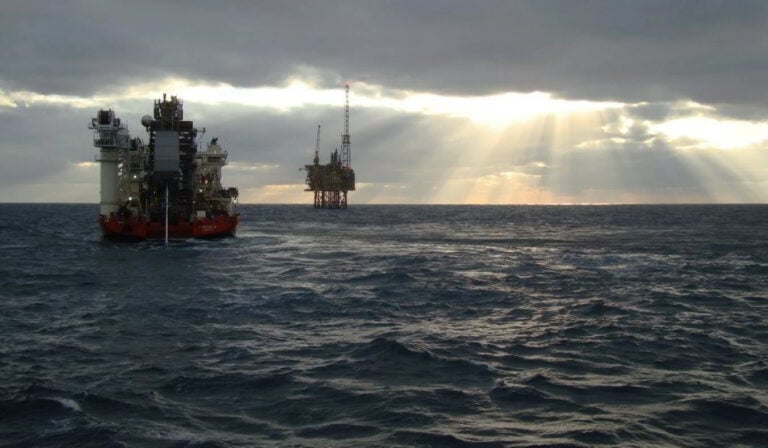 The Petroleum Safety Authority Norway (PSA) announced the life extension for the Rev field last week. This field is part of production licence 038 C, which was previously valid until 31 December 2023.
Repsol is the operator of the license with a 70 per cent interest while Petoro acts as its partner with a 30 per cent stake. On this basis, the application for consent to extend the life of the field was submitted to the PSA, which granted consent to Repsol for the use of the facilities at Rev until 31 December 2026.
The Rev field was discovered in February 2001 and started production in January 2009. Three wells are situated on the Norwegian Continental Shelf (NCS) at a water depth of 84 metres while a buried production pipeline carries the gas and condensate to the Armada Complex in the central North Sea, 250 km East of Aberdeen on the UK Continental Shelf (UKCS) for processing.
Approval-in-principle for cessation of production (CoP) of the Armada Hub and associated tie-backs was granted in August 2016. However, Shell divested the Armada Complex to Chrysaor Holdings Limited in November 2017 with the intent of extending field life and CoP has been deferred. In 2021, Chrysaor merged with Premier Oil to become Harbour Energy.
Armada, which sits in Block 22/5b of the UK North Sea, 244 kilometres east of Aberdeen, consists of the Drake, Hawkins and Fleming gas/condensate fields, with SW and NW Seymour, and Maria fields in the UK sector and the Rev and Gaupe fields in the Norwegian sector tied back to it.
While gas is exported via the CATS pipeline to Teesside, the produced liquids go via the Forties Pipeline System (FPS) to the Kinneil processing plant at Grangemouth. On 16th April 2018, the Rev UKCS pipelines decommissioning programme was approved by the Secretary of State.