Revised project schedule for the Gimi FLNG
Gimi MS Corp., a subsidiary of Golar LNG Limited (Golar), has confirmed a revised project schedule with BP Mauritania Investments Ltd. (BP) for the Greater Tortue Ahmeyim project.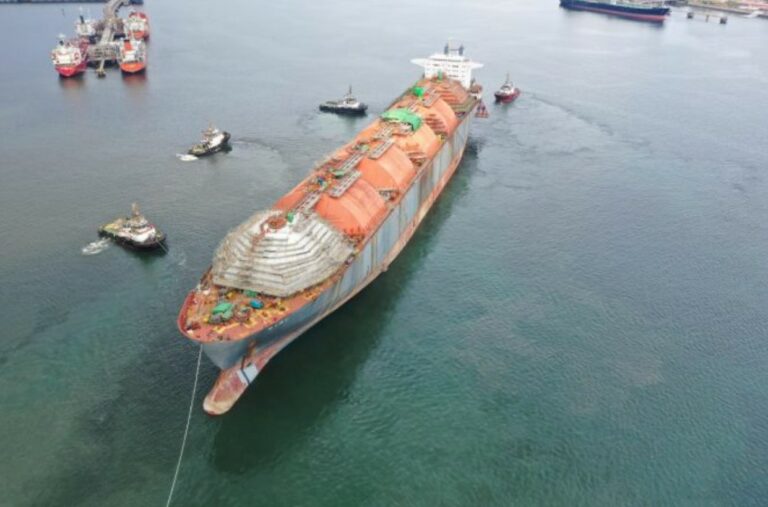 The revised project schedule will result in the target connection date for the converted floating liquefaction natural gas vessel Gimi, previously scheduled for 2022, being extended by 11 months.
According to Golar, the confirmation of a revised project schedule with BP and exchange of notices is expected to facilitate the conclusion of ongoing discussions with both engineering, procurement and construction contractors and lending banks regarding the adjustment of construction and financing schedules, respectively.
The Gimi FLNG is being converted from a Moss LNG carrier to a floating LNG production unit.
The floating LNG facility is destined for BP's Greater Tortue Ahmeyim project on the maritime border of Mauritania and Senegal.
The Greater Tortue Ahmeyim project will produce gas from an ultra-deepwater subsea system and mid-water floating production, storage and offloading (FPSO) vessel, which will process the gas, removing heavier hydrocarbon components. The gas will then be transferred to a floating liquefied natural gas (FLNG) facility.
The FLNG facility is designed to provide circa 2.5 million tonnes of LNG per annum on average, with the total gas resources in the field estimated to be around 15 trillion cubic feet.