Rig on its way to South Africa to spud exploration well
Oil and gas exploration company Eco (Atlantic) Oil & Gas has revealed that an Island Drilling-owned semi-submersible rig has set off towards South Africa to embark on its next assignment entailing the drilling of an exploration well on Block 2B, which is slated for next month.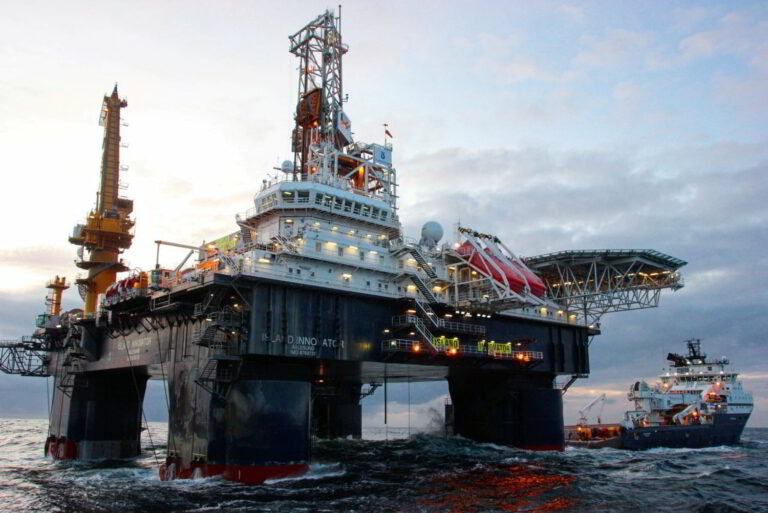 Back in March 2022, Eco contracted Island Drilling's Island Innovator rig, which was expected to mobilise from Bergen, Norway, in the second half of July. This rig was hired for the drilling of the Gazania-1 well, which is scheduled for the third quarter of 2022. This well is located in Block 2B offshore South Africa. The block covers 3,062 square kilometres off the west coast of South Africa, 300 kilometres north of Cape Town with water depths ranging from 50 to 200 meters.
Eco, through its subsidiary Azinam South Africa, operates and holds a 50 per cent working interest (WI) in the block while its JV partners are Africa Energy Corp (27.5 per cent WI), Panoro Energy (12.5 per cent WI), and Crown Energy (10 per cent WI).
In an update on Friday, Eco (Atlantic) Oil & Gas informed that the Island Innovator rig mobilised on 12 August 2022. The rig is now under contract with Eco and its JV partners and is expected to arrive and spud to the Gazania-1 well on Block 2B, 25km offshore the Northern Cape in the Orange Basin, by the end of September 2022, subject to weather conditions.
The Orange Basin straddles the offshore waters of Namibia and South Africa, where major discoveries on both the Graff-1 well, drilled by Shell, and the Venus-1 well, drilled by TotalEnergies, were recently announced.
According to Eco, the Gazania-1 prospect is targeting 300 million barrels light oil resource and the well will take approximately 25 days to drill. The well will be drilled in 150 meters of water to a depth of approximately 2,800 meters to target a stacked pay section up dip of the AJ-1 discovery and in the proven oil horizon. The well is anticipated to be low pressure and low temperature based on the evaluation of all regional wells.
The company explains that the JV partners plan to seal and plug the well after the test, with no equipment being left on the sea floor. In addition, the option to drill a sidetrack well – contingent on a discovery in the main target – has been approved.
Colin Kinley, Co-founder and Chief Operating Officer of Eco Atlantic, commented: "We are excited to get underway with our drilling campaign at Block 2B in the Orange Basin offshore South Africa. A successful outcome at the Gazania-1 well has the potential to be transformational for Eco and our JV partners."
The 2012-built Island Innovator rig is a 6th generation semi-submersible drilling, well intervention and completion unit of GM4000 WI enhanced design.
Deal with NAMCOR in Namibia
Meanwhile, Eco signed joint operating agreements (JOAs) with Namibia's NAMCOR regarding four operated offshore petroleum licence (PEL) interests in Namibia: 97 (Cooper), 98 (Sharon), 99 (Guy), and 100 (Tamar).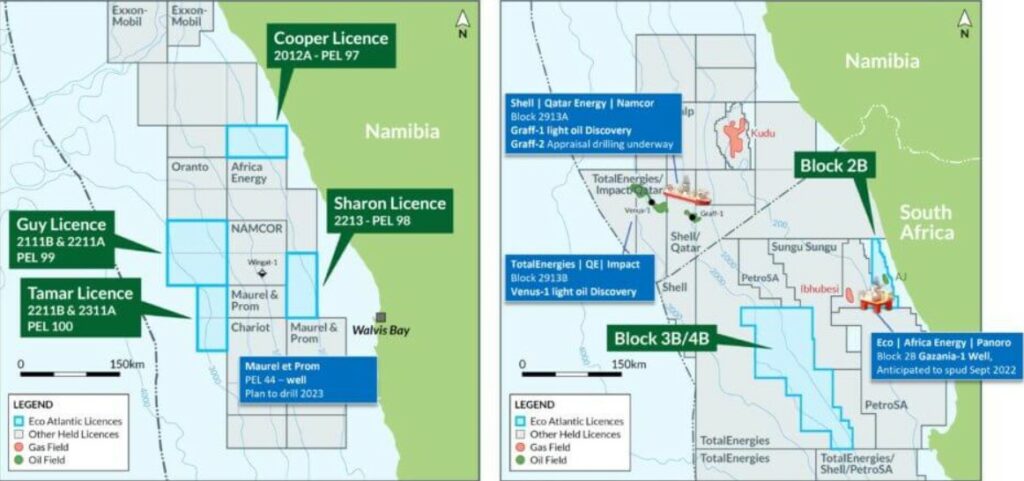 "We are also pleased to have signed JOA's with NAMCOR in relation to the PELs we operate offshore Namibia. With all of the recent operational success we have seen recently in Namibia, we are excited to be one of the largest offshore licence holders in the region and look forward to working with NAMCOR to generate value for the benefit of all," added Kinley.
Subscribe
Offshore Energy daily newsletter