After Shell, TotalEnergies also strikes oil in Namibia well with 'very promising results'
Following Shell's recent oil discovery in Namibia, French oil major TotalEnergies has also made a significant discovery of light oil with associated gas on the Venus prospect, located in block 2913B in the Orange Basin, offshore southern Namibia.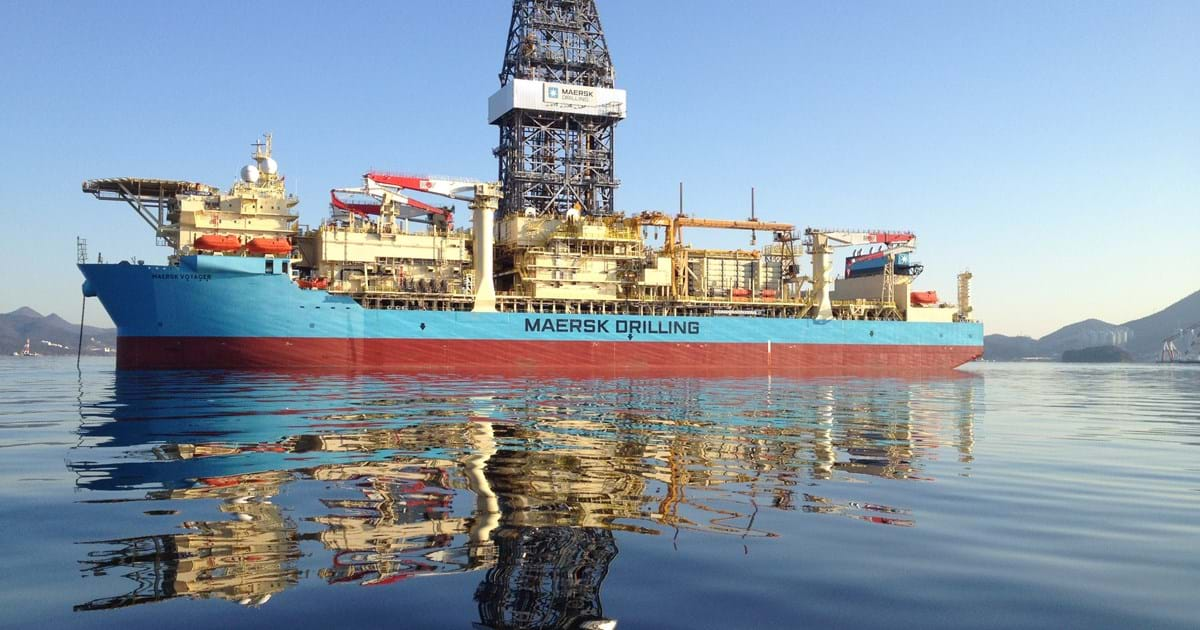 The ultra-deepwater Venus-1X exploration well was spud at the beginning of December 2021, using the Maersk Voyager drillship.
As informed by TotalEnergies on Thursday, the well encountered approximately 84 meters of net oil pay in a good quality Lower Cretaceous reservoir.
"This discovery offshore Namibia and the very promising initial results prove the potential of this play in the Orange Basin, on which TotalEnergies owns an important position both in Namibia and South Africa," said Kevin McLachlan, Senior Vice President Exploration at TotalEnergies.
"A comprehensive coring and logging program has been completed. This will enable the preparation of appraisal operations designed to assess the commerciality of this discovery."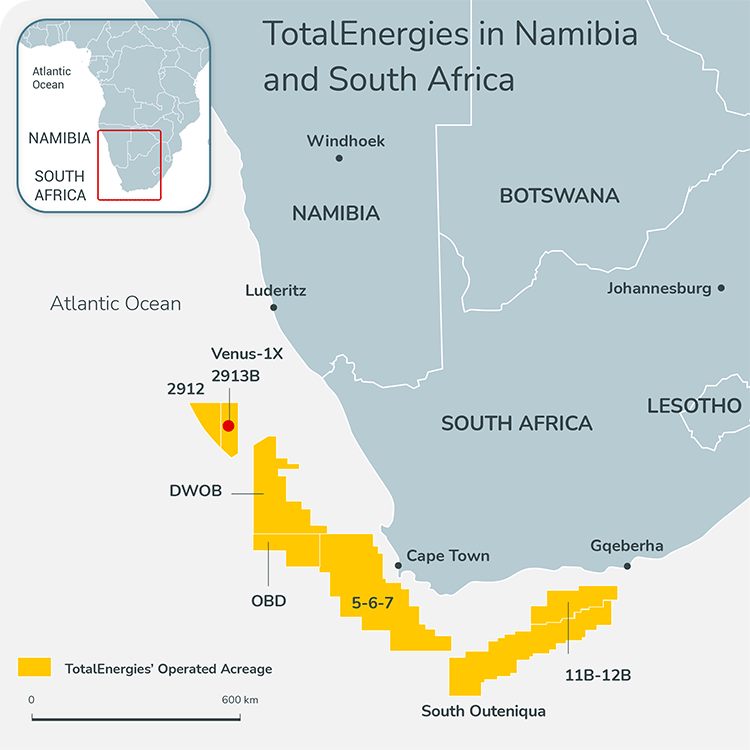 Block 2913B covers approximately 8,215 km² in deep offshore Namibia. TotalEnergies is the operator with a 40 per cent working interest, alongside QatarEnergy (30 per cent), Impact Oil and Gas (20 per cent), and Namibia's NAMCOR (10 per cent).
Siraj Ahmed, Chief Executive Officer of Impact Oil and Gas, commented: "We are excited to announce the results of this world-class discovery, which has exceeded our pre-drill expectations. As Namibia's second important discovery in recent weeks, it confirms the enormous potential of the Orange Basin as an emerging major hydrocarbon province."
NAMCOR's Managing Director, Immanuel Mulunga, commented: "Following the recent success of the Graff-1 well by Shell, this second light oil discovery by TotalEnergies has demonstrated the world-class potential of this new play in the deep-water of the Orange Basin, which could be a major game-changer for Namibia's economy and its people."
NAMCOR and QatarEnergy are also Shell's partners in Block 2913A in the Orange Basin where Shell has recently made an oil discovery following the drilling of the Graff-1 deepwater exploration well.
The Graff-1 well has proved a working petroleum system for light oil in the Orange Basin, offshore Namibia, 270 km from the town of Oranjemund. Drilling operations were completed in early February 2022. In the coming months, the focus will be on performing extensive laboratory analyses to gain a better understanding of the reservoir quality and potential flow rates achievable.
Earlier this month, TotalEnergies also made another oil discovery, in waters offshore Suriname, encouraging the partnership to continue exploration efforts in a bid to find enough resources this year for the first oil development.