Rowan, Ensco shareholders approve all-stock merger
Offshore drillers Rowan Companies and Ensco have informed that their respective shareholders voted to approve the pending all-stock merger transaction. Rowan shareholders will receive 2.750 Ensco shares for each Rowan share they own.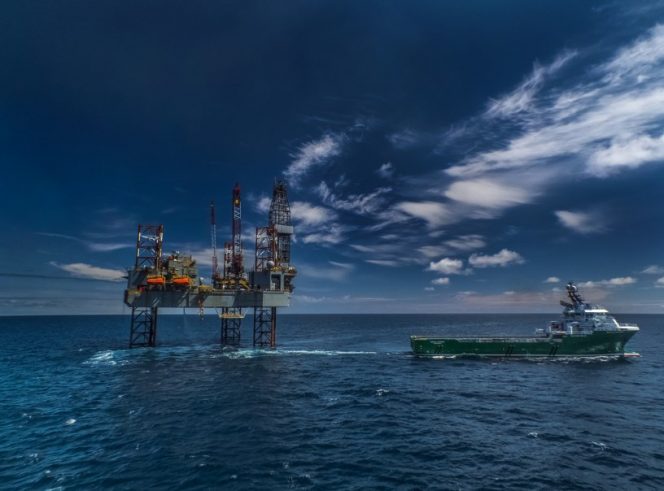 According to the joint announcement, the final results of the Rowan Court and General Meetings held today reflect that approximately 91.5% of the shares voted at the meetings were voted in favor of the pending transaction.  Approximately 99.3% of the shares voted at Ensco General Meeting were voted in favor of the pending combination.
Tom Burke, Rowan's President, and Chief Executive Officer, said: "We are pleased that Rowan shareholders overwhelmingly support the pending combination with Ensco and have voted to approve the transaction. Combining our organizations will enable Rowan and Ensco shareholders to participate in the substantial value creation opportunities of a larger, more technologically-advanced and diverse offshore drilling company. We wish to thank Rowan shareholders for their continued support and look forward to completing the transaction with Ensco."
Carl Trowell, Ensco's President, and Chief Executive Officer, stated: "We are gratified that Ensco shareholders recognize the strategic and financial merits of our pending combination with Rowan. The combined company will be an industry leader in offshore drilling across all water depths that is well positioned to better serve our customers. We are eager to close the transaction and begin delivering on the significant opportunities of the combined company."
As reported earlier this week, the two companies have also received clearances by the United Kingdom's Competition and Markets Authority for their pending combination with Ensco.
Completion of the transaction, which is expected to occur in the first half of 2019, remains subject to satisfaction or waiver of certain other conditions.
Once completed, the merged company will become the world largest offshore drilling contractor by fleet size. The combined fleet of the two companies would consist of 28 floating rigs (semi-subs and drillships) and 54 jack-ups. The number includes two drillships and one jack-up rig under construction and does not include rigs which are part of Rowan's ARO joint venture in Saudi Arabia.
Offshore Energy Today Staff
Related news
List of related news articles