Saab's Seaeye ROV finds work at Polish oil fields in Baltic Sea
LOTOS Petrobaltic, part of multi-energy concern ORLEN, has ordered Saab's Seaeye Leopard work class robotic vehicle to service underwater infrastructure within Poland's B3 and B8 oil fields in the Baltic Sea.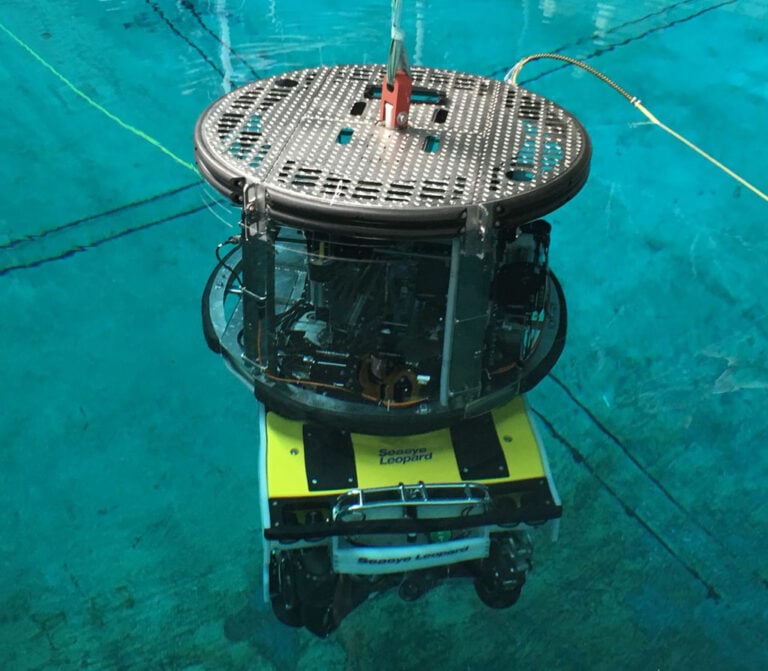 After evaluating other work vehicles on the market, LOTOS Petrobaltic chose the Seaeye Leopard for its versatility and ability to accommodate far more equipment options for a wider range of tasks, the company informed.
Current tasks include the comprehensive inspection of underwater structures, construction cleaning, cutting, dredging for inspection, basic support for head installations and support for diving teams.
The Leopard ROV will be equipped with a survey package to include multi-beam sonar, LIDAR and pipetracker.
At the same time, LOTOS Petrobaltic is preparing its supply vessel, Bazalt II, as a dedicated operational platform for the Leopard, including adapting it to receive the LARS system and the custom configured control cabin, along with additional peripheral systems.
The 3000m-rated Seaeye Leopard is said to be the top-selling electric work vehicle of its class and the most powerful of its size in the world, enabling it to tackle large and complex work tasks previously performed by much larger hydraulic systems.
Poland's B3 field features the Baltic Beta rig, which is LOTOS Petrobaltic's production center. The oil is at the depth of approximately 1,450 meters under the bottom of the Baltic Sea. It is extracted through twelve wells equipped with surface and underwater heads made by Cooper-Cameron.
In order to increase the deposit pressure, the Baltic Beta rig is provided with a water pumping system. Water is pumped into the B3 field through directional wells. The separation equipment installed on the Baltic Beta rig separates the extracted oil from gas.
As for the B8 field, it holds an estimated 3.5 million tonnes of oil. The initial production could be launched using LOTOS PETROBALTIC, a drilling rig that has been adapted for production operations.
Once full-scale production is launched, the B8 production center will be the third-largest oil production facility in Poland. The exploration and production license for the B8 field remains valid until 2031.
SUBSCRIBE