Santos farms into ExxonMobil's Papua New Guinea license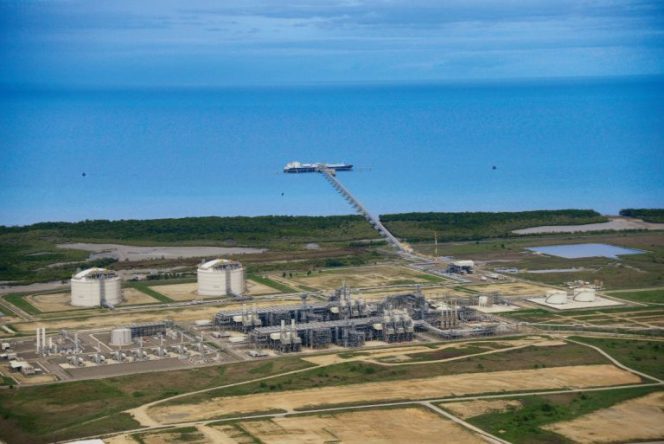 ---
Australian oil and gas company Santos has signed a binding letter of intent to acquire a 14.3 percent interest in Petroleum Retention Licence 3 (PRL 3), containing the P'nyang natural gas field in Papua New Guinea.
The PRL 3 participants propose to undertake the development of the P'nyang field in coordination with the participants in the PNG LNG project to leverage the advantages of existing infrastructure.
Santos said on Thursday that the existing PRL 3 participants agreed to sell a 14.3 percent interest (pre-government back-in) for $187 million in total.
Approximately $120 million will be payable following the execution of a fully-termed sale and purchase agreement, expected around the end of June 2019.
The rest will be made in contingent installments subject to the award of a production development license to replace PRL 3 and an FID for the construction of an additional LNG train at the PNG LNG plant site for the liquefaction of gas from the P'nyang field.
According to the company, the execution of a sale and purchase agreement remains subject to an agreement between the parties on entry into FEED for PNG LNG plant expansion.
The P'nyang field has a certified gross 2C contingent resource of approximately 4.4 trillion cubic feet (tcf) of natural gas.
Santos managing director and CEO Kevin Gallagher said: "The arrangements we announce today mark an important step towards the proposed expansion at the PNG LNG plant via a 2.7 mtpa third LNG train fed by existing project resources and P'nyang."
Santos currently has a 13.5 percent interest in the PNG LNG project which has the capacity to produce more than eight million tonnes of LNG per annum.
Following the execution of the new transaction, ExxonMobil as the operator will hold 36.86 percent in PRL 3 license, while its partners Oil Search and Merlin Petroleum will own 36.86 percent and 11.96 percent respectively with Santos becoming a 14.32 percent stakeholder.
Related news
List of related news articles