Sapura Energy makes first entry into Australia
Malaysia's Sapura Energy has farmed into a trio of Finder Exploration's exploration permits located offshore Australia.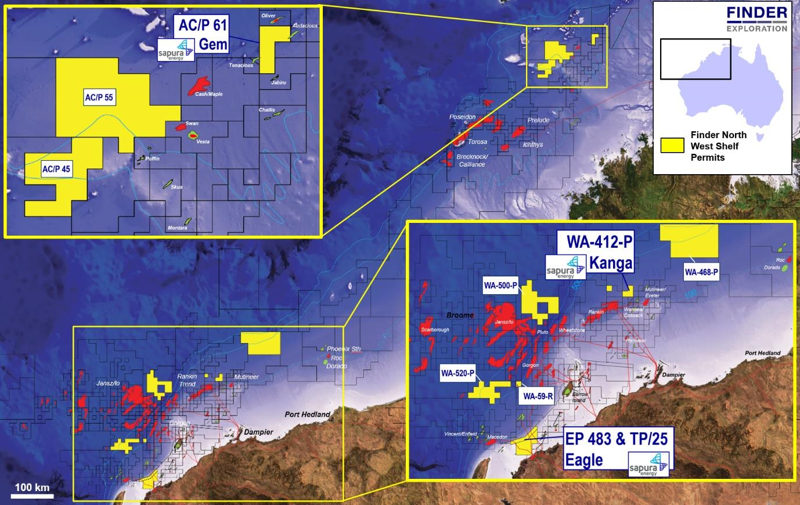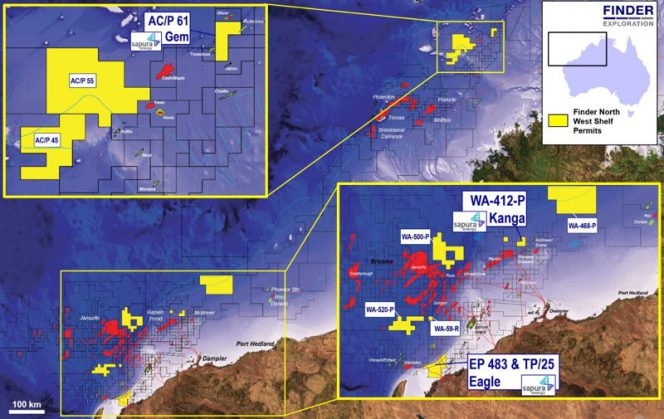 Sapura said on Wednesday that the company's maiden entry into Australia was made through its subsidiary Sapura Upstream.
Following the signing of the farm-in agreements with Finder and subject to securing requisite regulatory approvals, Sapura will acquire interests in blocks EP 483 & TP/25, WA-412-P, and AC/P 61.
Seri Shahril Shamsuddin, president and CEO of Sapura Energy, said: "Our entry into Australia marks another significant milestone for our upstream business as we continue to pursue growth in line with our strategy to expand our portfolio and acreage position."
The three exploration permits are located within the prolific North West Shelf oil and gas province off Western Australia.
The EP 483 & TP/25 permit is located close to infrastructure, in shallow water at the southern margins of the Carnarvon Basin while the WA-412-P permit is located in the northern Carnarvon Basin, adjacent to several large oil and gas fields.
According to the company, both Carnarvon Basin permits contain high quality, drill ready prospects offering significant upside potential.
The AC/P 61 permit is located in the Vulcan Sub-basin, where it is surrounded by oil and gas discoveries and contains numerous prospects and leads.
Sapura added that completion of the farm-in was subject to parties securing the requisite regulatory approvals. On completion, Sapura will acquire a 70% interest in all three exploration permits and assume operatorship, while Finder will retain a 30% interest in the permits.
With the farm-in, the joint venture plans to drill two exploration wells in the Carnarvon Basin permits during 2019-2020 and acquire seismic data in AC/P 61 permit during 2019 in order to mature these potential drilling locations.
Shane Westlake, CEO of Finder, added: "We are very excited about partnering with Sapura Upstream who have a proven track record of discovering and developing hydrocarbons in the region. This farmout continues Finder's long track record of securing quality partnerships to drill high quality exploration targets on the North West Shelf, Australia."