Sasol relinquishes licence offshore Mozambique
South Africa-based energy company Sasol has decided to relinquish its exploration licence offshore Mozambique.
Sasol said on Monday that, following an evaluation of the exploration potential of the licence and an assessment of the report of the pre-feasibility phase of the environmental impact assessment (EIA), it would give up its exploration licence in Blocks 16 & 19 offshore Mozambique.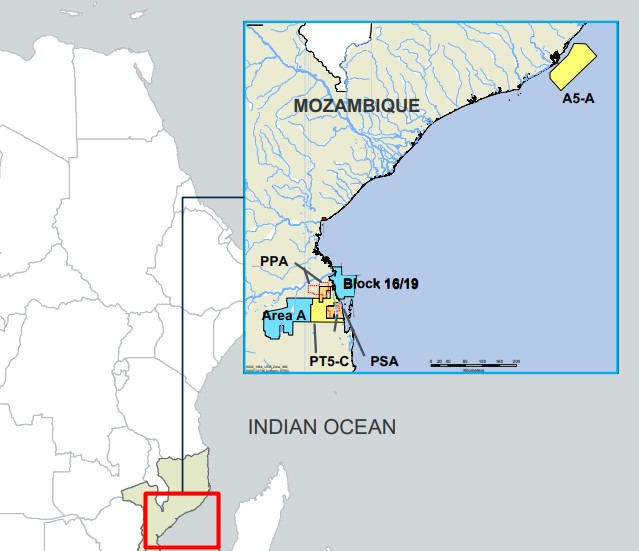 The company was awarded Blocks 16 & 19 in June 2005. Sasol added that it conducted deep-water exploration activities in the license areas since that time.
Sasol relinquished the deep-water part of the license on 1 July 2013. The shallow water area of the license was retained with a view of defining a future work programme to assess the remaining hydrocarbon potential.
The company then undertook a robust and transparent pre-feasibility assessment through Golder & Associates, an independent environmental specialist consulting firm, before any exploration activity.
This process involved consultation with all relevant stakeholders, from the government on all levels, different industries, and academia.
Sasol will relinquish Blocks 16 & 19 in their entirety to the Government of Mozambique and it already issued a withdrawal notification to the relevant Mozambican authorities.
As of its remaining Mozambique assets, the company is still exploring for gas on the Pande and Temane onshore fields. It is also a partner in several licences like in Eni's offshore Block A5A in the Angoche basin.