Seadrill mulls over divestment of three jack-ups along with stake in Gulfdrill
Offshore drilling contractor Seadrill is contemplating the sale of three jack-up rigs, which are working in Qatar, along with its interest in Gulfdrill LLC, a 50:50 joint venture between Seadrill and Gulf Drilling International. To this end, the firm is engaged in talks with interested buyers.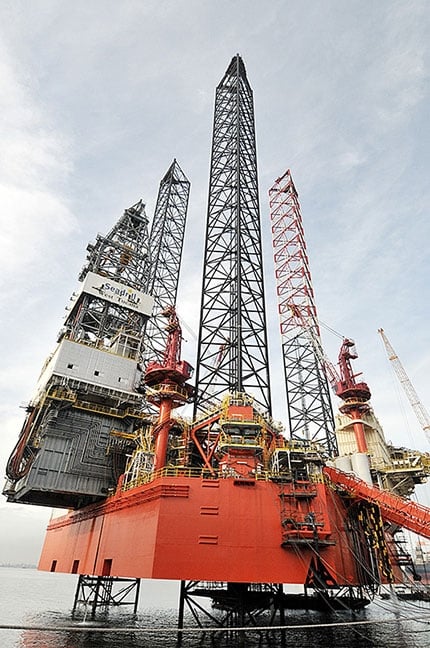 Seadrill revealed on Monday, 26 June 2023, that active discussions were underway to sell the jack-up rigs, which are part of the Qatar jack-up fleet and bareboat chartered to Gulfdrill. These units are known as the West Castor, West Telesto, and West Tucana jack-up rigs.
In May 2023, the firm disclosed contract extensions in Qatar with an undisclosed operator for all three jack-up rigs. As explained then, the total contract value of the three extensions was approximately $343 million, keeping the rigs busy until 2026. According to the company, the bareboat charter rates payable in connection with the associated extension periods represent a significant increase relative to the existing rates.
In addition, the company is also holdings talks with parties interested in buying its 50 per cent equity interest in Gulfdrill. However, Seadrill underscores that it has not reached an agreement yet on material terms, including price, with any potential purchaser.
"Any transaction remains subject to additional due diligence and the negotiation and execution of definitive agreements. There is no certainty at this stage that the process will continue or that a transaction will materialise," highlighted the offshore drilling player.
The 2013-built West Castor jack-up rig, which is of F&G JU2000 E design, was constructed at Jurong Shipyard in Singapore. It can accommodate 140 people. With a maximum drilling depth of 30,000 ft, it can carry out operations at a water depth of up to 400 ft.
On the other hand, the 2012-built West Telesto jack-up rig, which was constructed at Dalian Shipyard in China, is of Friede & Goldman JU-2000E design. This rig can accommodate 140 people and its maximum drilling depth is 30,000 ft.
In addition, the 2011/2012-built West Tucana jack-up rig was constructed at Jurong Shipyard and can accommodate 140 people. While its maximum drilling depth is 35,000 ft, it is capable of carrying out operations in water depths of up to 400 ft.
Seadrill's order backlog as of 23 May 2023 was $2.6 billion. The firm believes it is well-positioned to take advantage of the improvements in the offshore drilling market, aided by its recent acquisition of Aquadrill.