Seaspan Shipyards Gets New CEO
Mark Lamarre, who most recently served as Chief Executive Officer of Australian Shipbuilding Company (ASC), has been named Chief Executive Officer of Seaspan Shipyards, effective immediately.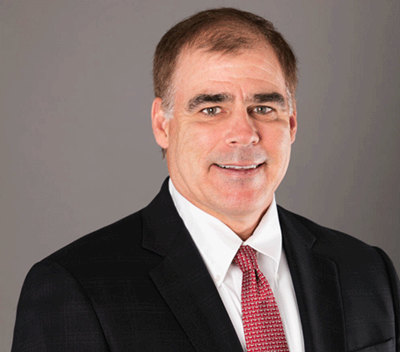 Lamarre succeeds Brian Carter, who has stepped down from his role at the company to pursue other opportunities.
Lamarre's appointment follows recent Seaspan Shipyards additions to the senior leadership team, including Jari Anttila (previously with Philly Shipyard Inc. and Meyer Turku in Finland) as Chief Operating Officer and Christof Brass (previously with Airbus Group SAS) as Chief Financial Officer.
"We are thrilled to have somebody of Mark's experience and calibre lead Seaspan's Vancouver Shipyard to deliver on our long-term commitments to the Government of Canada under the National Shipbuilding Strategy, and to continue the excellent service of Seaspan's Victoria Shipyard to the Government of Canada as well as to a variety of foreign and commercial customers," Kyle Washington, Chairman of the Board of Seaspan ULC said.
"I am confident that with Mark at the helm – coupled with other recent appointments at the COO and CFO roles – we have a seasoned team in place to strengthen delivery of our commitments to both government and commercial sector clients and build on the company's successes moving forward."
 "With its strong position in the industry and talented team of more than 2,000 employees, Seaspan is well-positioned to deliver quality and predictable work under the National Shipbuilding Strategy, and to strengthen our relationship with the Government of Canada," Lamarre commented.
Lamarre served as CEO of ASC PTY LTD since 2014, where he led a $600 million shipbuilding division of ASC engaged in the engineering, construction, activation and post-delivery support of naval surface combatants to the Australian Navy. Previously, Lamarre worked at Bath Iron Works, the $1.2 billion shipbuilding business unit of General Dynamics Corporation, where he spent 24 years.