Seatankers Management Orders LNG Carrier at DSME
Seatankers Management Company, part of Fredriksen Group, has inked a deal with Korean Daewoo Shipbuilding and Marine Engineering (DSME) for the construction of an LNG carrier.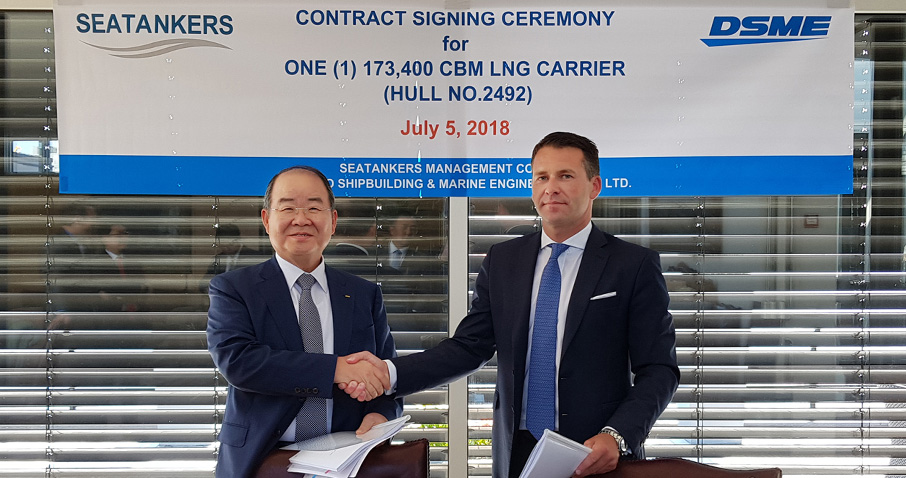 The ship will feature 173,400 cbm capacity and will be equipped with M-type, Electronically Controlled, Gas Injection (MEGI) engine and full re-liquefaction system (FRS).
The ship will be built at the Okpo Shipyard and will be delivered in 2020.
This is the 12th LNG carrier order to be placed at DSME this year bringing the shipbuilder's total orderbook to 28 ships for 2018.
The contract is being announced just days after DSME received an order from Greek billionaire John Anthony Angelicoussis for his 100th vessel at the yard.
The 173,400 cbm floating, storage and regasification unit (FSRU), ordered for Angelicoussis' Maran Gas Maritime brand, is slated for delivery in the first half of 2021.
World Maritime News Staff