SeaTwirl, Kontiki Winds to explore powering oil & gas assets with floating wind
Sweden-headquartered SeaTwirl has signed a Memorandum of Understanding (MoU) with Kontiki Winds to identify and discuss the opportunities to electrify oil and gas assets and other offshore applications, with the use of SeaTwirl's floating wind turbines.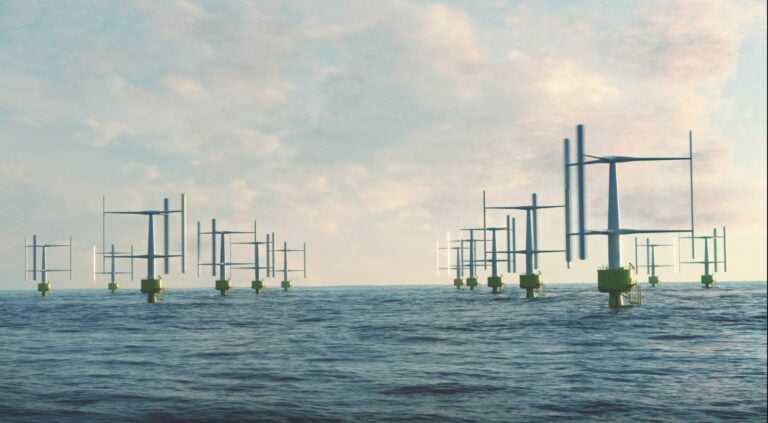 Under the MoU, the two companies will explore new opportunities in the market to implement offshore wind into new and existing oil and gas assets and microgrid applications such as the powering of fish farms, desalination plants and/or other small-scale applications that currently are based on fossil fuel electricity generation.
"With SeaTwirl we have found a field tested solution for Offshore Wind Generation that fills a gap in the current market offering. We believe decentralised, easily installed and locally produced power will play a key role in the future energy mix and can't wait to start exploring this further with SeaTwirl", said Eyvin Svendsen, VP Electrification Kontiki Winds.
At the beginning of last year, SeaTwirl was granted a five-year concession by Norwegian Waterways and Energy Directorate to install its 1 MW S2x vertical-shafted turbine with associated anchors and a cable for power transmission in Boknafjorden, northeast of Lauplandsholmen.
SeaTwirl's technology incorporates a floating vertical axis wind turbine (VAWTT) with a tower placed on an underwater structure, which consists of a buoyancy component and a keel at its lowest point.
The turbine has a height 55 metres above the water surface, with 80 metres of the platform being below sea surface.
The wind turbine in Norway is planned to be connected to an existing transformer station on land that has enough capacity to receive electricity produced by S2x.
When it comes to Kontiki Winds, the Havfram-owned company signed another MoU at the beginning of this year with Oceaneering to jointly pursue the application of floating offshore wind for remote microgrid renewable power generation, with a particular focus on the Gulf of Mexico, Brazil, and Northern Europe.
For Havfram, the parent company of Kontiki Winds, this is one of the key areas since the company changed its name from Ocean Installer in 2020 as part of its commitment to offshore wind.
Last year, Havfram revealed its intention to become one of the future leaders in the electrification market for oil and gas production assets through offshore wind developments. The company said it had identified oil and gas electrification as one of the next big Power-to-X offshore wind markets and that it was developing a low-cost offshore wind solution specifically designed for electrifying offshore oil and gas facilities.