SeaVolt launches first of a kind offshore solar platform
The SeaVolt consortium has installed its first of a kind offshore solar platform at the Blue Accelerator test site, near the Port of Ostend in Belgium.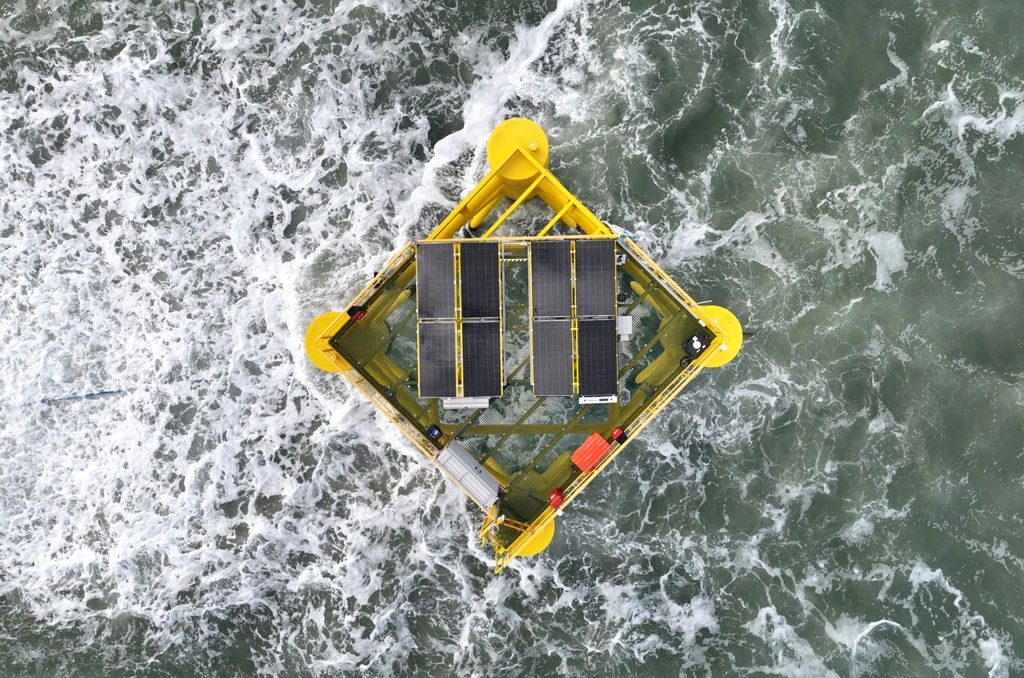 The SeaVolt consortium, which includes Tractebel, DEME, and Jan De Nul, has transported and installed the offshore floating solar test platform in the Belgian North Sea with 'great accuracy', according to the partners.
The offshore solar platform is specifically tailored to the conditions of rough seas, and with its modular design, it is said to be highly suitable for installation as a complement to offshore wind farms.
This proof of concept installation will gather crucial data on the impact of waves, rain and salt sprays on various solar panels with different solar panel configurations.
In addition, the impact of varying inclinations, caused by waves and wind, on the energy output will be closely monitored, along with the platform's potential ecological impacts.
As the installed platform is only equipped with a few solar panels for a fairly large floater construction, it is not to be seen as a first prototype of the full scale – it is rather a laboratory to gain knowledge and assess the technology design and features.
The test platform is expected to help accelerate the large-scale development of offshore solar energy, and the SeaVolt consortium is set to conduct a year-round open-sea tests to collect data for further development of the technology.
Subscribe and follow
Offshore Energy – Marine Energy LinkedIn