Shelf Drilling jack-up rig lands new gig in Nigeria
Offshore drilling contractor Shelf Drilling has secured a short-term contract for one of its jack-up rigs with an undisclosed company for operations offshore Nigeria.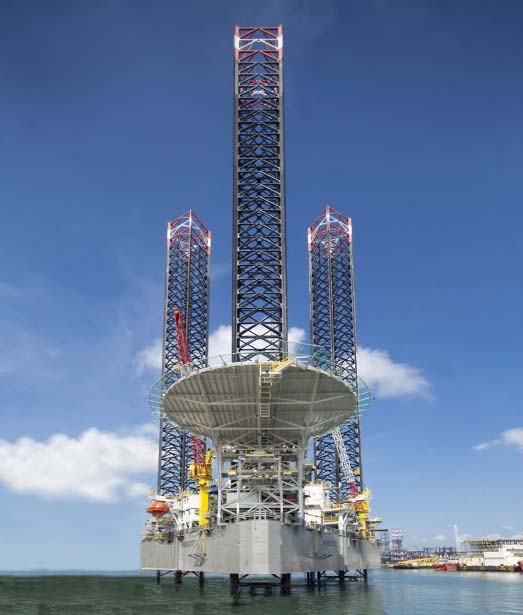 Shelf Drilling revealed on Tuesday, 25 April 2023, that it had won a contract for the Adriatic I jack-up rig for operations offshore Nigeria with a firm term of 90 days and an estimated contract value of $11 million. This excludes revenues for mobilisation and demobilisation. The deal is slated to start in early May 2023.
Previously, the rig worked for Conoil in Nigeria from October 2019 until January 2023 when the rig moved to Equatorial Guinea to work for OOS. This deal was scheduled to end in March 2023.
The 1981-built Adriatic I jack-up rig had its last upgrade in 2014. This rig is of a Marathon LeTourneau 116-C design. The rig is capable of operating in water depths of up to 350 ft and can accommodate 120 people.
Aided by the acquisition of five drilling rigs from Noble Corporation, Shelf Drilling has achieved strong operational performance across its rig fleet during the fourth quarter of 2022 and the UAE-headquartered giant is envisioning further offshore drilling market improvements, especially within the jack-up segment.
The latest jack-up deal in Nigeria comes a little over a month after Shelf Drilling won a long-term contract for another jack-up rig, which will also carry out work off Nigeria.