Shelf Drilling posts 4Q loss on rig fleet impairment
Jack-up drilling specialist Shelf Drilling on Monday posted a net loss of $50 million for the fourth quarter of 2018, on revenues of $153.1 million.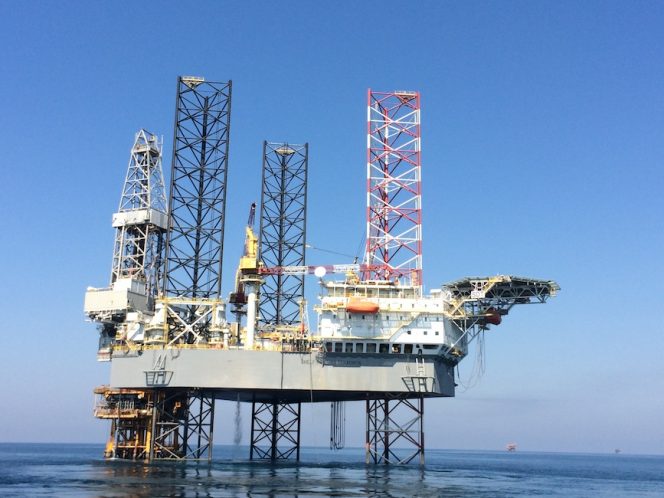 The driller, with one of the world's largest jack-up rig fleets, provided a comparison with 3Q 2018, where revenue was higher at $160.2 million. Net loss in 3Q 2018 was $10.3 million
"The $7.1 million decrease (4%) in revenue was largely due to lower dayrates for the extended operations of three rigs in India and UAE as well as lower mobilization revenue amortization for rigs in Saudi Arabia, UAE and Nigeria following the completion of their original firm contract periods," Shelf Drilling said.
Furthermore, the company's fourth-quarter result was impacted by a $38.9 million loss on impairment of assets in December 2018.
Five of the Company's rigs were impaired, of which three stacked rigs were impaired to salvage value and reported as held for sale.
Effective utilization decreased to 68% in Q4 2018 from 70% in Q3 2018, as the company reported 36 marketable rigs on average during Q4 2018, but the marketable rig count dropped to 33 at December 31, 2018, as a result of stacking the Adriatic X, Trident 15 and Comet, rigs.
David Mullen, Chief Executive Officer, said: "2018 was a transformational year for Shelf Drilling with the successful completion of the IPO in June on the Oslo Bors and the comprehensive refinancing of all our prior debt obligations into a single $900 million bond due in 2025. Despite the persistent pressure on dayrates across the industry, we continued to deliver in 2018 a strong financial and operational performance, generating positive free cash flow and an Adjusted EBITDA margin in line with historical results."
Mullen said that at the end of 2018, 85% of Shelf Drilling's 33 marketable rigs were contracted, "which is significantly higher than the industry average."
Mullen added: "We continued to expand our premium jack-up fleet in 2018 with the acquisition of the Shelf Drilling Scepter. We also announced in February 2019 the signing of agreements to add four premium newbuild jack-ups to our fleet. As demonstrated by the recent awards in multiple geographic regions, we are confident that our strong customer relationships, proven operating track record and leading position in key markets will allow us to secure the right opportunities as the industry continues to recover."
Related news
List of related news articles