Shelf Drilling expanding rig fleet with four China-built jack-ups
Shelf Drilling, one of the world's largest jack-up drilling rig fleet owners, is set to expand its fleet further with the acquisition of two jack-up rigs, with an option to buy two more from China Merchants.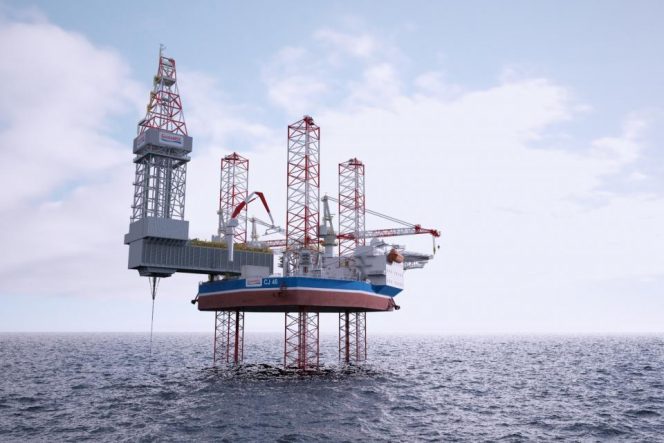 Shelf will buy the first two rigs, of Gusto MSC CJ46 design, for a price of $87 million per rig, and has entered into bareboat charters of, and the option to buy, two additional CJ46 jack-up rigs.
The two rig acquisitions are expected to be completed during Q2 2019, subject to successful completion of rig acceptance and certain other customary conditions.
As for the charter deals for the other two rigs, the initial term of each bareboat charter is three years, which can be extended for three additional years upon mutual agreement between the parties.
Shelf has the option to acquire one or both of the CM bareboat rigs for $90 million per rig during the first year of the charter period, $92 million per rig during the second year of the charter period and $95 million during the third year of the charter period.
The initial three years period of the bareboat charters will begin on August 19, 2019, and Shelf expects that the CM bareboat rigs will be delivered to the company around the same time.
Following the start of the bareboat charter period, the Shelf will pay China merchants an average charter rate of $15,000 per CM Bareboat Rig each day during the charter period.
David Mullen, Chief Executive Officer, Shelf Drilling, said: "We consider this a transformational transaction for the Company. The acquisition of two premium jack-up rigs and the option to buy two further premium jack-up rigs will significantly enhance our fleet at an attractive price and an appropriate funding structure demonstrating our focus on capital discipline.
"We believe that the combination of Shelf Drilling's unique operating platform, low-cost structure, and customer relationships, along with China Merchants' demonstrated rig construction capabilities will create compelling value for all our stakeholders. We look forward to working with China Merchants as a strategic partner."
According to Bassoe Analytics, there are currently eleven jack-up rigs under construction at the China Merchants yard, all of which are designed by GustoMSC.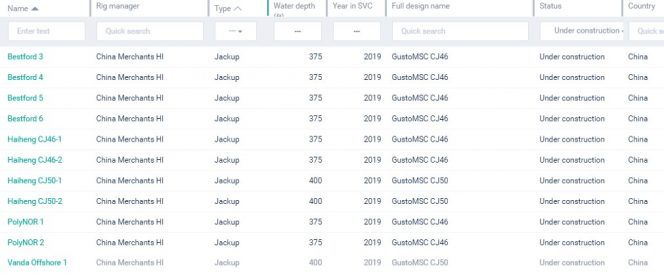 As per Shelf Drilling latest fleet status report released in November 2018, the drilling company had a fleet of 39 offshore drilling rigs.
Offshore Energy Today Staff