Shell gains approval to use Transocean rig for Ormen Lange drilling
Norske Shell, a Norwegian subsidiary of the oil major Shell, has received consent from Norway's offshore safety regulator for drilling operations on the Ormen Lange field in the Norwegian Sea, using one of Transocean's rigs.
The Petroleum Safety Authority (PSA) said on Wednesday that it had given Norske Shell consent for exploration well 6305/5-C-3 H in block 6305/5 as well as consent for production drilling on the Ormen Lange field.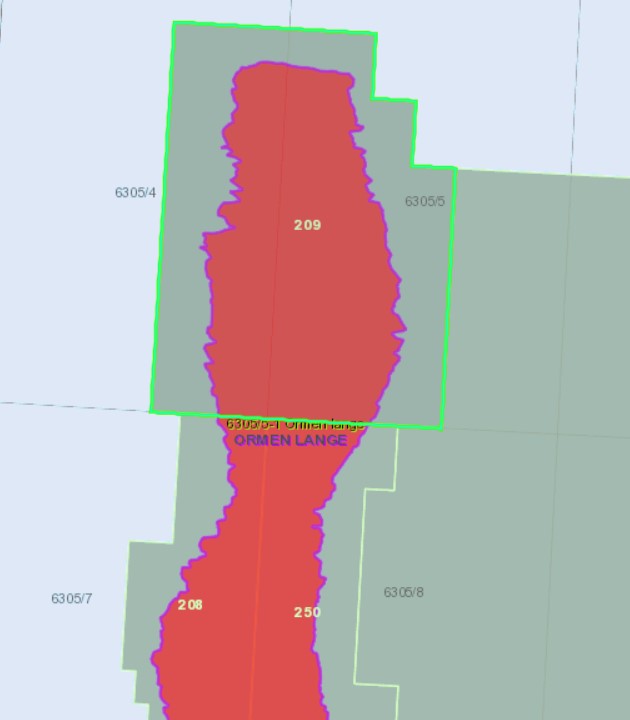 The well is located in production licence 209, which was originally awarded in 1996 and has been extended until the end of 2041.
Norske Shell holds an ownership interest of 15 per cent in the licence, while other licensees are Equinor (40 per cent), Petoro (35 per cent) and Var Energi (10 per cent).
The deep-water Ormen Lange field, located 120 kilometres (75 miles) off the coast of Norway, produces gas, which meets around 20 per cent of the UK's gas needs.
The field operates without a platform and includes 19 wells divided between four templates on the seafloor while two 30-inch pipelines transport the gas to the land facility in Nyhamna, where it is separated into natural gas and condensate for export.
It is worth reminding that Shell submitted its plan for development and operation (PDO) for the Ormen Lange wet gas subsea compression project to the Ministry of Petroleum and Energy and minister Tina Bru on 20 September 2021.
As reported at the time, the project is expected to unlock an additional 30-50 billion cubic meters of natural gas, leading to an increase in Ormen Lange's overall gas recovery rate.
The water depth at the location is around 925 metres and the well will be drilled using the Transocean Barents semi-submersible rig. Built at Aker Kvaerner Stord shipyard in 2009 as Aker Barents, the rig received a new Acknowledgement of Compliance (AoC) from the PSA in April 2012 upon changing ownership after Transocean took over the rig.
According to the Norwegian Environment Agency, the drilling operation start-up is planned for 1 February 2022 and the duration is estimated at 242 days.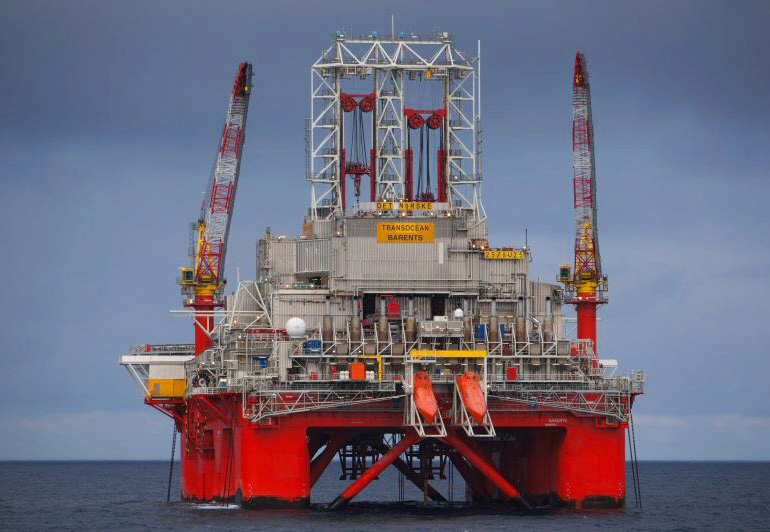 The Transocean Barents 6th generation semi-submersible drilling rig – designed to operate in harsh environments – secured a two-well contract in June 2021, which was previously announced without revealing the name of the operator. Based on Transocean's fleet status report, this contract is with Shell in Norway. It is scheduled to start in February 2022 and end in August 2022.
Previously, the Transocean Barents rig worked for MOL Norge, however, the company terminated its contract earlier even though it was supposed to end in December 2021.