Ship Recycling Transparency Initiative's Online Platform Goes Live
The Ship Recycling Transparency Initiative's (SRTI) online platform, a tool for sharing information on ship recycling to drive responsible practice, was launched earlier today.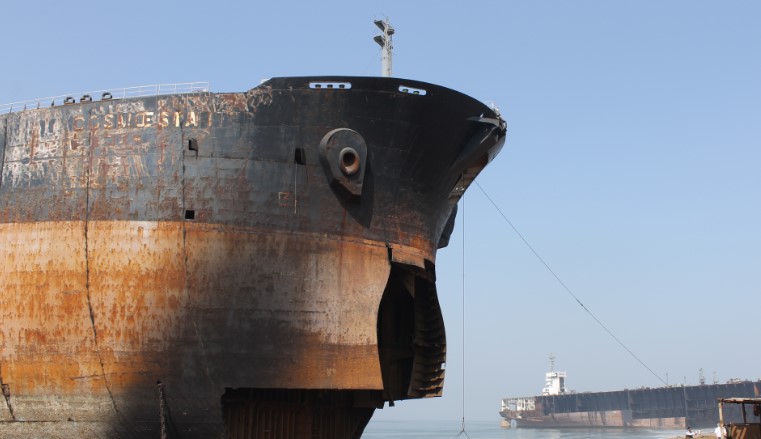 The platform comes nine months after a group of shipping companies led by Hapag-Lloyd and Maersk, first announced their collective effort to use the market-drivers that transparency brings to make responsible ship recycling the norm.
The platform aims to create a level-playing field for responsible recycling by giving shipping companies an opportunity to be transparent on their approach to ship dismantling, creating fair competition, improving performance and enabling the shipping industry to be held to account.
In 2017, 835 ships were recycled out of a world fleet of 50,0001. Out of these, 80.3% or 543 large ocean-going commercial vessels reached the tidal beaches of Bangladesh, India and Pakistan, according to the data from NGO Shipbreaking Platform.
"With transparency on shipping companies' ship recycling policies and practices, it becomes possible for the industry's stakeholders – including shippers, lenders, investors and insurers – to make informed decisions. The importance of such decisions is increasing with the growing expectation for companies to take responsibility for their value chain sustainability," the Sustainable Shipping Initiative (SSI) said.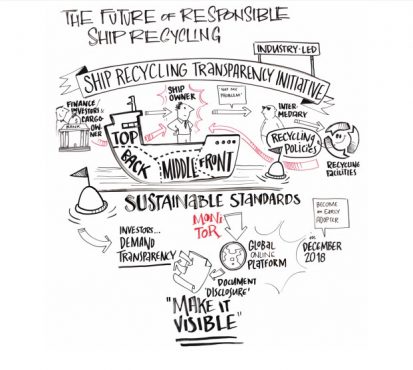 As disclosed, the SRTI is neither a standard nor a rating tool, it is an online platform that shipping companies can use to disclose relevant information on ship recycling. The information is readily available to the industry's stakeholders, as well as the broader public.
"The SRTI is unique in that it tells a positive story, shining a light on what is actually possible in terms of responsible ship recycling.
We've seen what transparency has done in other sectors, in some cases prompting immediate and transformative change," Andrew Stephens, Executive Director of the SSI, said.
"Knowledge is power, and with knowledge comes responsibility. We believe that through the simple act of companies being transparent about their approach to ship recycling, we can support improved policy, practice and performance – from the cradle to the grave."
"We find it anomalous that many ship-owners provide superintendency in ship building yards to ensure quality control and good health, safety and environmental practices even before the ship is handed over to the owners, and similarly throughout the operational life of the ship, but subsequently at the point of sale most owners wash their hands of all responsibility for these issues and externalise the necessary costs for these," James Woodrow, Managing Director, The China Navigation Company, said.
Commenting on the issue, Søren Toft Chief Operating Officer A.P. Moeller-Maersk, said that most ship recycling still happens under unacceptable standards.
"In the absence of effective regulation the market must act to raise the standards and to enable a level playing field. With the launch today, we encourage all fellow ship owners to sign up to the SRTI and cargo owners and investors to start using it," he added.
Despite the known risks associated with ship recycling there is no global regulation currently in force. International conventions such as the Basel Convention, the Hong Kong Convention, IMO guidelines for the development of the ship recycling plan, and EU regulations provide only partial coverage of material aspects associated with ship recycling. What is more, there are no generally accepted voluntary standards to help fill this regulatory gap.
The SRTI is hosted by the Sustainable Shipping Initiative and brings together shipowners, investors, banks, insurers, cargo owners and other key stakeholders from across the maritime industry. Its founding signatories include shipowners The China Navigation Company, Hapag-Lloyd, A.P. Moeller-Maersk, NORDEN, Stolt Tankers and Wallenius Wilhelmsen; financial stakeholders GES, Nykredit and Standard Chartered Bank; classification society Lloyd's Register; and sustainability non-profit Forum for the Future.