Signol, Clarksons team up to help shipping firms cut carbon emissions
UK software platform Signol has partnered with compatriot provider of integrated shipping services Clarksons as part of its new carbon platform to immediately reduce emissions in the maritime industry. ‍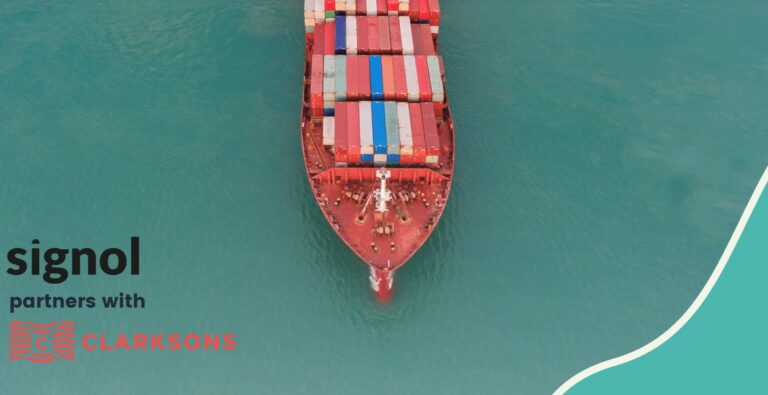 As explained, Signol uses existing maritime data, such as noon reports, to nudge mariners into executing more efficient behaviours in the operation of their ship – lowering fuel consumption, operating costs and emissions. ‍
Signol and Clarksons' partnership is seen as another positive step in bringing useful solutions to the shipping industry as it works to significantly reduce CO2 emissions.
Signol's personalised app and communication services help mariners to be more mindful of the CO2 impact of their decisions and actions, such as optimising trim and draft, speed, port turnaround time, autopilot settings and route optimisation. ‍
"Our strategic partnership with Signol allows us to strengthen our integrated approach to shipping decarbonisation and provide our clients with broader options to consider in the mitigation of both footprint and compliance risk," Roger Horton, Chief Commercial Officer (Global Broking) at Clarksons said.
"We are pleased to be working with them (Signol) and are hopeful this can provide our clients a convenient additional resource to help deliver meaningful emissions reduction and cost savings to their shipping businesses."
The Clarksons Green Transition service is already available to Clarksons' clients. With assistance from Carbon Brokers, their clients can opt for a strategic approach to reducing carbon emissions, match the IMO regulations, and secure progressive decarbonisation pathways.
Signol is now listed among the Clarksons' trusted technological solutions and has geared up for partnering with shipping companies that want to address carbon reduction straightaway as part of their decarbonisation roadmap.