SINN Power demonstrates ocean hybrid platform in Greece
German marine energy start-up SINN Power has deployed its Ocean Hybrid Platform (OHP) – designed to produce renewable energy by combining wind, wave and PV – in a demonstration project offshore Greece.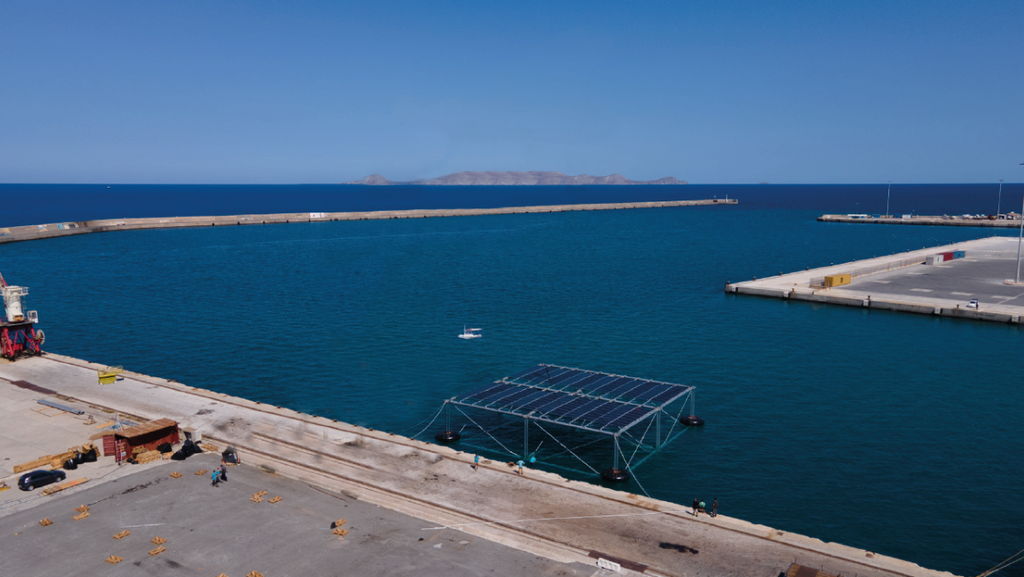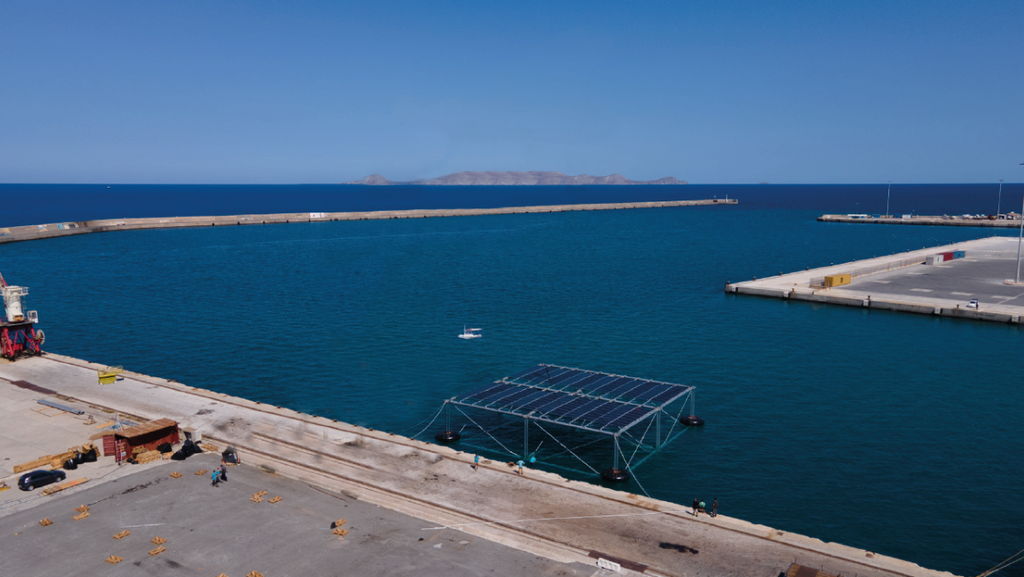 SINN Power's OHP demonstration project was deployed in proximity to the port of Heraklion, where SINN Power operates its research and development facility, in October 2020.
The modular platform is currently equipped with 192 PV modules (72 cells) rated at 390Wp each, provided by project partner Schmid Pekintas from Turkey.
The OHP will be complemented with four Huracan wind turbines rated at 10kWp each, to be supplied by German-based LuvSide in the first quarter of 2021, followed by four SINN Power wave energy converters set for installation in 2022, according to SINN Power.
Philipp Sinn, CEO and Founder of SINN Power, said: "The entire team has done a phenomenal job in the past years and I am proud that our technologies are now finding their way into the market. This wouldn't have been possible without the dedicated members of our team in Gauting and at our R&D facility in Heraklion".
According to SINN Power, the OHP is now available for project developers around the world.
This modular, multi-functional maritime structure comes with a high degree of customization: size, buoyancy, layout and a variety of renewable energy sources can be adapted with regards to project's specific demands.
The structural integrity of the platform in the maritime environment has been tested at the breakwater wall since 2015, and according to SINN Power, its ModTroniX from product family of IP68 rated power electronics, will ensure the longevity and financial success of OHP projects around the world.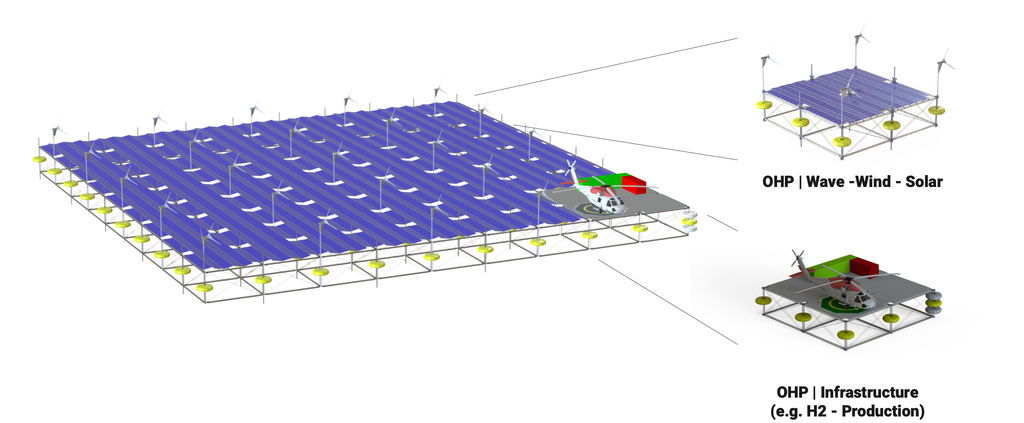 All components of the OHP are easy to ship preferably in standard 40' containers, making it possible to deploy projects all around the world, the company informed.
"A crucial advantage of SINN Power's modular approach is its impact on the financial performance – economies of scale reduce the cost thanks to the mass-production of the repeating components. Depending on the size and RE-layout, SINN Power envisages CAPEX for the structure starting at €0.09/Wp", SINN Power said.
The OHP can be used to replace diesel generators on remote islands or to complement large offshore wind parks around the world, according to SINN Power.
The smallest possible unit is 12m x 12m with an installed power of 30kWp, while the largest OHP measures 120m x 120m, and in its maximum layout accumulates to an installed power of 5MWp.
The OHP was specifically designed for deployment in the maritime environment, however based on the core principle, SINN Power offers two additional variants of the platform which are designed to be deployed in waters with little to no waves at all. Based on their design, these platforms are currently limited for PV installations only.