Sound Energy garners cash to pursue Moroccan LNG project
The UK-based Sound Energy has issued 129.4 million shares aiming to raise £2.75 million ($3.56 million) as it pushes forward with its Moroccan LNG project.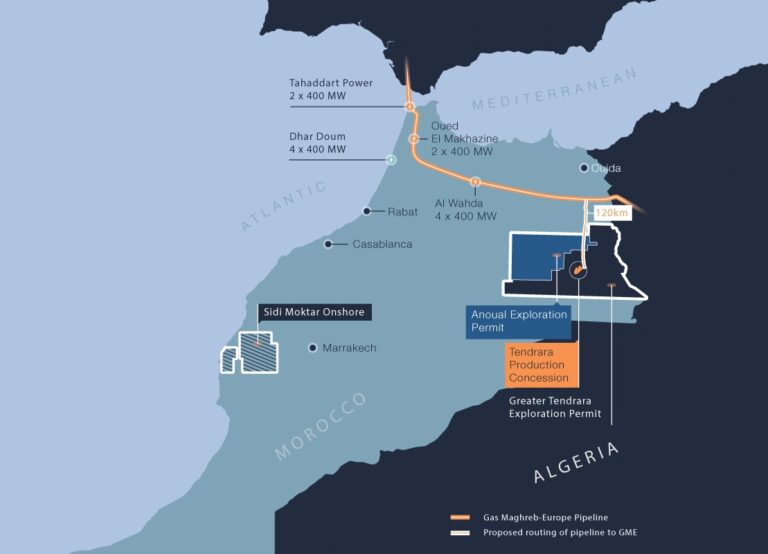 The company noted it is also looking to place a further 82.4 million additional shares for £1.75 million.
The net proceeds will be used to strengthen the company's cash position as it continues to progress its phased development strategy as outlined in its announcement of February 17, 2020.
The net proceeds, in addition to total existing cash resources, are sufficient to meet the company's present working capital requirements through to March 2021 and will enable Sound Energy to continue moving the phase 1 development of the Tendrara Production Concession towards a final investment decision as well as progressing other planned 2020 corporate objectives.
To remind, the Morocco-focused upstream gas company has focused on pursuing a micro LNG production plan for the TE-5 Hirst field within the Tendrara production concession.
The proposed micro LNG production plan will involve the processing and liquefaction of the gas produced at the field with the resulting LNG being transported to industrial customer sites in Morocco.
Settlement for the Placing Shares and Admission is expected to take place on or before August 5, 2020.
Morocco assets farm-down talks halted
Sound Energy noted it is no longer in discussions with the previously proposed purchaser.
However, having announced its phased development strategy, which is currently being advanced, Sound Energy continues to engage with multiple other potential partners who have expressed interest in participating in the company's strategy by way of a potential farm-in.
Normal business development discussions are ongoing in this regard. However, there can be no certainty that any of these discussions will advance and the company's current key priority is to deliver a final investment decision on its proposed phase 1 development of the Tendrara production concession during 2020