South Korean Builders Claim the Throne, Greek Owners Remain Biggest Spenders in 2018
South Korea has reclaimed the crown from China as the top shipbuilding nation in 2018.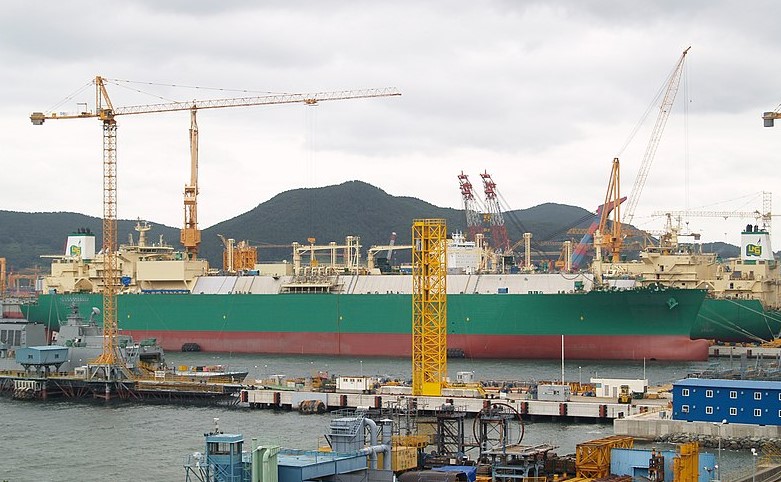 Korean shipbuilders clinched new orders totaling a combined 12.63 million compensated gross tons (CGTs) last year to account for 44.2 percent of 28.6 million CGTs for all global orders placed, Yonhap reported citing data from Clarksons.
Chinese rivals came next with 9.15 million CGTs, followed by Japanese shipyards with 3.6 million CGTs.
According to the data from VesselsValue, South Korean shipbuilders beat their Chinese rivals when it comes to the overall value of the orderbook as well, having secured USD 25.38 billion worth of orders. Chinese shipbuilders are in the second place with an orderbook value standing at USD 11.58 billion and in the third spot are Japanese shipbuilders with USD 8.37 billion worth of orders. The fourth and fifth spot are assigned to the Philippines and Taiwan respectively.
However, based on the overall number of vessels ordered, Chinese shipbuilders clocked up a considerably higher number of ships, a total of 406, when compared to Japanese and South Korean counterparts, which bagged 253 and 252 newbuilds respectively.
The biggest spender in 2018 was Greece, with the country's owners splashing a total of USD 9.4 billion on 95 vessels. Japanese owners follow suit with USD 6.67 billion spent on 151 ships, succeeded by Japan and South Korea with USD 5.1 billion and USD 2.9 billion vessel shopping bills each, data from VesselsValue shows.
A total of 1,124 newbuilding orders were placed in 2018, including superyachts, according to the valuation agency. The sum increases to 1,187 ships, when all options and letters of intent are included.
Bulkers have sparked the greatest demand in 2018, with 351 ships ordered, not including options. Tankers follow suit with 224 units contracted last year and containerships are in the third spot with 195 orders in the bag. Small dry vessels are in the fourth place with 111 orders and gas carriers are in the fifth place with 75 LNG carriers on order and 33 LPG carrier newbuilds contracted.
World Maritime News Staff