Spanish February LNG imports rise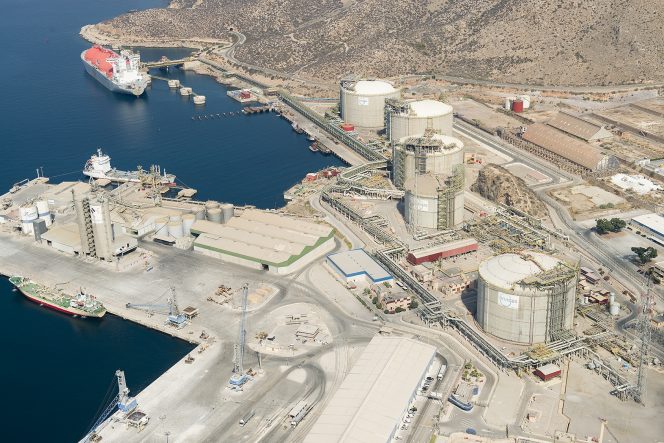 ---
Spain's imports of liquefied natural gas (LNG) in February 2020 jumped when compared to the corresponding month a year ago.
LNG imports reached some 19.3 terawatt-hours (TWh) in February 2020, up from 12.4 TWh reported in February 2019, data by the LNG terminal operator Enagás shows.
Total natural gas imports, including piped supplies, edged down 0.2 percent to 29.36 TWh.
Top LNG supplier to Spain during the month of February 2020 was the United States with 7.9 TWh, followed by Trinidad and Tobago with 3.6 TWh.
Spain imported 2 TWh of LNG from Equatorial Guinea, 1.8 TWh of LNG from Nigeria, 1.4 TWh from Qatar, 1.1 TWh from Russia, 0.9 TWh from Norway and 0.4 TWh from Argentina.
Spanish LNG facilities received a total of 21 cargoes with the Huelva and Bilbao facilities receiving six cargoes each. Barcelona and Cartagena LNG facilities received 4 cargoes each. The remaining cargo was unloaded at the Sagunto liquefied natural gas facility.
During the month of February, a single loading operation was carried out at the Mugardos LNG facility.
LNG World News Staff
---
Notice: LNG World News is soon to become part of a new environment Offshore-Energy.biz. This platform will provide you with daily news in the full spectrum of the markets and topics relevant to the energy transition. We will continue to provide you with all the relevant insights into the LNG market, in a new outfit.
Related news
List of related news articles