Spanish natural gas demand hits highest figures since 2010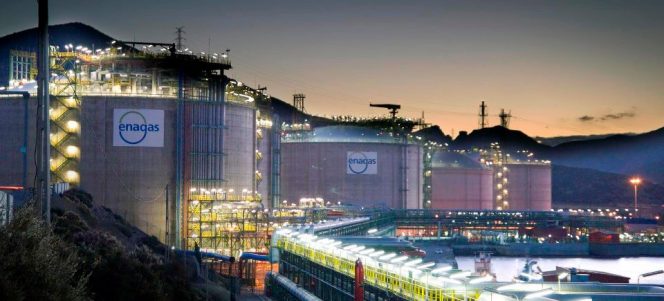 ---
Spanish LNG terminal operator, Enagás reported that the demand for natural gas in Spain ended 2019 with the growth of 14 percent over the previous year, reaching 398 TWh, the highest figure since 2010.
This increase was mainly due to extraordinarily high demand for natural gas for electricity generation and higher industrial consumption, Enagás said in its statement.
Demand for natural gas for power generation in 2019 grew by about 80 percent compared to the previous year, reaching 111 TWh, the highest figure recorded since 2010. This strong increase was mainly due to a greater share of natural gas in the thermal gap over coal – in a context where natural gas prices are more competitive – and to low hydroelectric power generation this year.
Industrial demand, which accounts for approximately 54 percent of total natural gas consumption, reached 214 TWh, an increase of about 2 percent over that of the previous year. This is the highest figure ever recorded since disaggregated data for industrial consumption has been collected. Demand grew in almost all industrial sectors, particularly in the services sector.
The regions where total natural gas demand increased the most in 2019 were Navarre (+65 percent), Asturias (+36 percent) and Galicia (+34 percent).
In a context of high levels of liquefied natural gas (LNG) storage and lower prices than in other European countries, Spain increased its natural gas exports to Europe via the Pyrenees in the last two months of the year.