Stabilis Solutions inks LNG bunkering deal with Carnival
US LNG producer and provider Stabilis Solutions revealed on Tuesday that it had won a multi-year marine bunkering contract with Carnival Corporation & plc to provide LNG fuel for the Carnival Jubilee, the newest addition to the Carnival Cruise Line fleet.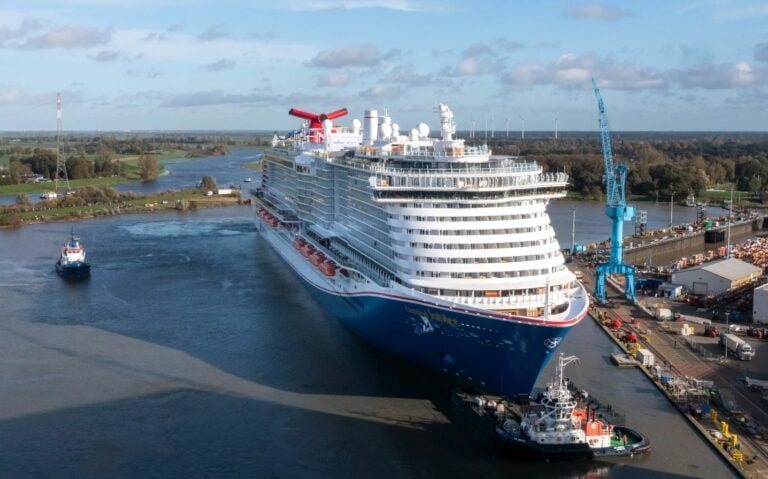 Stabilis said that under the terms of the contract, it would supply firm LNG deliveries on a ratable basis from its owned liquefaction facility in Texas over the two-year contract. The company also has an option to extend the contract for up to an additional two years at the request of Carnival Corporation.
"Stabilis continues to develop a leading LNG marine bunkering platform at strategic ports across North America," said Westy Ballard, President and CEO of Stabilis.
"We are excited to partner with Carnival Corporation, a pioneering global cruise line company committed to the decarbonization of their fleet through the adoption of LNG and alternative fuels. We also look forward to working closely with the Port of Galveston as it becomes a leading LNG bunkering hub."
Ballard added that the global fleet of LNG-fueled vessels is expected to increase materially over the next three years, as operators seek to reduce carbon emissions through the adoption of LNG and that the company is well-positioned to meet the upcoming demand.
As explained, the growing addressable market remains in the early innings of a multi-year expansionary phase, and the company's contract with Carnival will serve as an important next step in solidifying the company's position as an LNG fuel provider serving ports across North America.
"As part of our ambition to achieve net-zero carbon ship operations by 2050, we're investing in LNG-powered vessels because LNG delivers immediate greenhouse gas emission reductions and is the best available market-ready fuel to help cut ship greenhouse gas emissions now," said Tom Strang, Senior Vice President of Maritime Affairs, Carnival Corporation & plc.
Carnival Jubilee, which is set to debut in Galveston, Texas in December, has completed a conveyance of the river Ems in northwest Germany. Carnival said that this is the company's first ship built at Meyer Werft to be successfully transferred from the German shipyard in Papenburg to Eemshaven, Netherlands ahead of its upcoming sea trials.
The ship was carefully guided through narrow channels and under several bridges before arriving in Eemshaven early Tuesday morning, ahead of the first round of sea trials which are scheduled for Nov. 5. 
The LNG-powered Carnival Jubilee will be led and manned during the sea trials by a full contingent of officers, technicians, and engineers on board to thoroughly test its technical, mechanical, and navigational systems.
Meanwhile, work on board continues as shipbuilders are outfitting Carnival Jubilee with its amenities which will include a top-deck rollercoaster.