State-owned PNOC joins $2 bln LNG project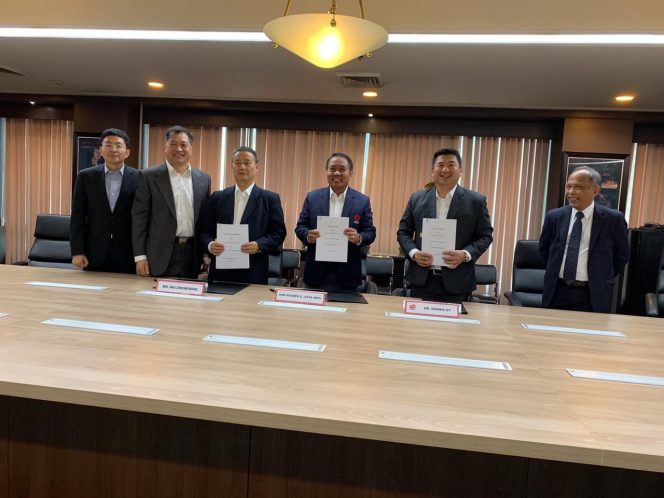 ---
The Philippine National Oil Company has joined its compatriot Phoenix Petroleum and Chinese CNOOC Gas and Power Corp. on the $2 billion LNG import facility. 
The state-run PNOC signed a memorandum of understanding with the two partners for the development of a liquefied natural gas hub in Batangas.
The signing parties intend to discuss and explore business opportunities and partnerships in relation to the Tanglawan Philippine LNG, a joint venture formed by Phoenix Petroleum and CNOOC Gas and Power for the LNG project.
Also covered in these talks are the PNOC facilities, market developments, PNOC banked gas and other future energy projects.
Tanglawan project is expected to break ground on its regasification and receiving terminal with a capacity of 2.2 mtpa this year.
Commercial operations of the LNG hub is targeted to begin by 2023.