Stena Impero Departs for International Waters?
The British-flagged tanker Stena Impero has reportedly departed the Iranian port of Bandar Abbas and is on its way to international waters.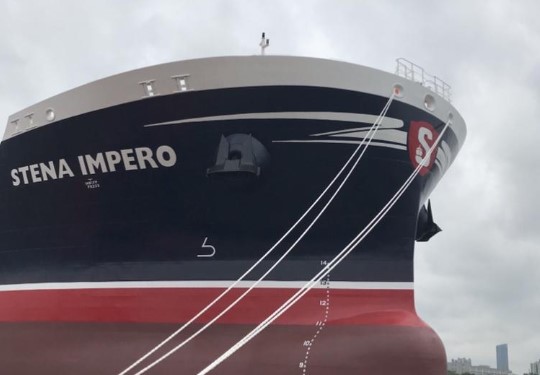 Iranian sources and TankerTrackers said that, according to satellite imagery captured in the morning hours of September 24, the ship was no longer anchored at the port.
UPDATE just now, with photo captured this morning. #StenaImperohttps://t.co/IDoMGuxwpo

— TankerTrackers.com, Inc.⚓️? (@TankerTrackers) September 24, 2019
However, the ship's owner, Stena Bulk, informed that the vessel is still in the Bandar Abbas same anchorage.
"Despite public statements by Iranian authorities over the past three days that judicial proceedings have concluded, and the Stena Impero is free to leave Iran, the vessel remains detained at anchor in Bandar Abbas," Erik Hanell, President and CEO, Stena Bulk, said.
"We continue to work hard to secure the release of the crew and vessel. Upon release of the vessel we will release a further statement."
An Iranian government spokesman earlier said that the legal process against the Swedish-owned tanker, that was detained in July, has concluded, fulfilling the conditions for releasing the vessel.
In a social media update, Iran's ambassador to the United Kingdom, Hamid Baeidinejad, said that the tanker was "free to leave," after being held for over two months.
The tanker was seized on July 19 by Iran's Revolutionary Guard Corps (IRGC) for allegedly violating international maritime rules. The ship's owner, Stena Bulk, earlier denied the allegations.
World Maritime News Staff