Subsea7 and Port of Aberdeen join hands on hydrogen storage project
Engineering company Subsea7 and the Port of Aberdeen have teamed up to investigate the feasibility of establishing underwater hydrogen storage at South Harbour, UK.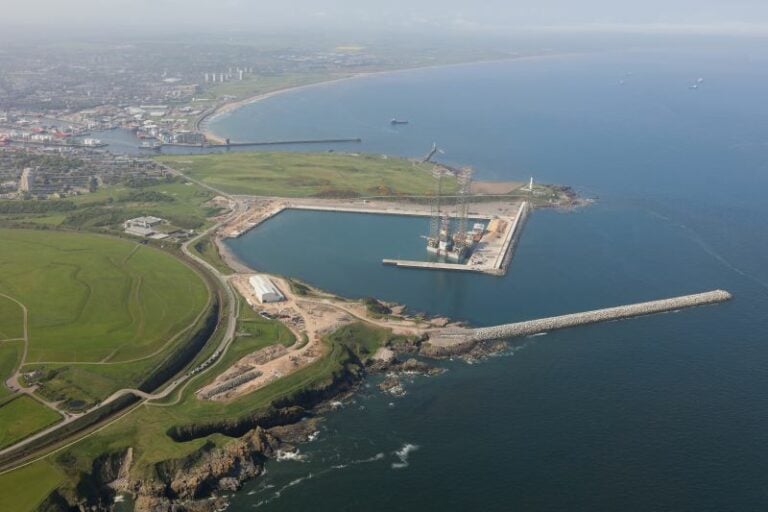 Subsea7 is expected to undertake extensive engineering studies to identify the optimum technology solution, and a suitable offshore site, as well as outline a business case.
In regard to the storage solution, the company noted that it has developed a modular and scalable subsea hydrogen storage solution, where several units can be connected together, with a storage capacity of 15 tonnes of hydrogen per unit, adding that it allows the storage of renewable and low-carbon hydrogen supplied from various sources onshore and offshore, as well as its delivery to various points and users.
Subsea7 also informed that the Port of Aberdeen's project, named 'H2Shore – hydrogen coastal storage and distribution,' has secured £150,000 in funding from the Scottish Government under the Hydrogen Innovation Scheme, which was set up to drive innovation in the production, storage and distribution of renewable hydrogen.
Liam Macintyre, UK Strategic Director Energy Transition at Subsea7, stated: "This funding provides an exciting opportunity to work together with the Port of Aberdeen and play a key role in achieving the Scottish Government's target to deliver 5 gigawatts (GW) of hydrogen production by 2030."
Stian Sande, Group Strategy Director Energy Transition at Subsea7, commented: "We are delighted to be working with the Port of Aberdeen on this innovative hydrogen storage project. We are looking forward to exploring and evaluating suitable concepts with the goal of enabling and accelerating offshore hydrogen production, storage and infrastructure."
To note, in April this year, the Port of Aberdeen revealed its commitment to invest £55 million over the next 10 years to become the UK's first net-zero port by 2040.