Suez Canal Grinds to a Halt after Multi-Ship Groundings, Collisions
The Suez Canal, Egypt's busiest waterway, has been experiencing traffic mayhem over the past two days as multiple groundings and collisions brought the canal to a standstill.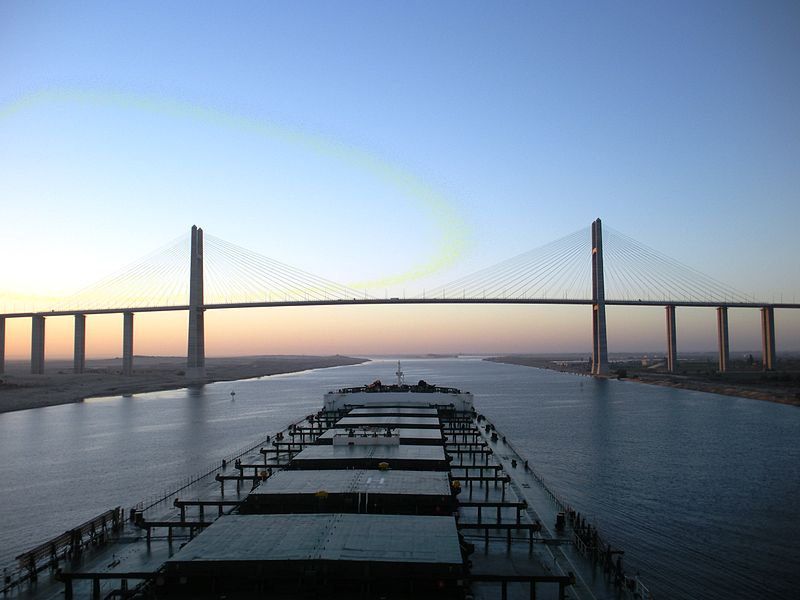 The drama started with the grounding of a containership on July 15, which has been identified as Aeneas.
The 63,059 dwt containership grounded during its transit at about 1830 hours local time, GAC Egypt reported.
It was the 20th in the Southbound convoy of 27 vessels. Initial reports indicate that the ship suffered an engine failure that led to the grounding.
Suez Canal tugs towed the stricken boxship to Suez outer anchorage at 01.36 hours on July 16 and the canal was cleared, GAC reported citing Suez Canal Authority.
"Some of Southbound ships that had been behind the grounded vessel cleared the canal. Only four were detained and resumed their transit at 0300 hours today (July 17)," GAC said.
The incident was followed by the grounding bulk carrier of 39,929 dwt on July 16, identified as Panamax Alexander.
The 39,000 dwt bulker was behind the the stricken containership in the Southbound convoy and run aground having collided with another bulker right behind it.
Two bulkers, Sakizaya Kalon and Osios David, are also anchored in the canal area, today's data from Marine Traffic shows.
Based on the latest information from the Suez Canal Authority, the grounded bulker was refloated on Monday afternoon and has arrived at the Great Better Lakes.
As of today, the Suez Canal is ready for convoys to resume transiting, the authority said, however, dozens of ships have been delayed.
The transit arrangement for delayed convoys from Monday and Tuesday have not yet been announced, GAC said.
The 18 ships whose transit was interrupted on July 16 resumed their voyage Southbound early this morning and are expected to start exiting the canal later today.
As for the Northbound convoy, only 6 ships entered the canal and they are waiting at Great Better Lakes. Around 12 ships remain waiting at Suez anchorages.
There are 25 vessels that were scheduled to start their Northbound transit today and they are still waiting at Suez anchorages for SCA transit arrangements, GAC informed.
With regard to the Southbound voyage for today, only 11 ships from total 29 ships entered the canal and the rest of this convoy is still waiting at Port Said anchorage for further instructions.
World Maritime News Staff; Image Courtesy: Wikimedia/AashayBaindur under CC BY-SA 3.0 license