Swedish nod sought for Baltic Pipe section as Poland pushes to cut reliance on Russian gas
The operators of the Baltic Pipe project, designed to cut Polish reliance on Russian gas, have sought permission from Sweden for the pipeline to go through Sweden's exclusive economic zone.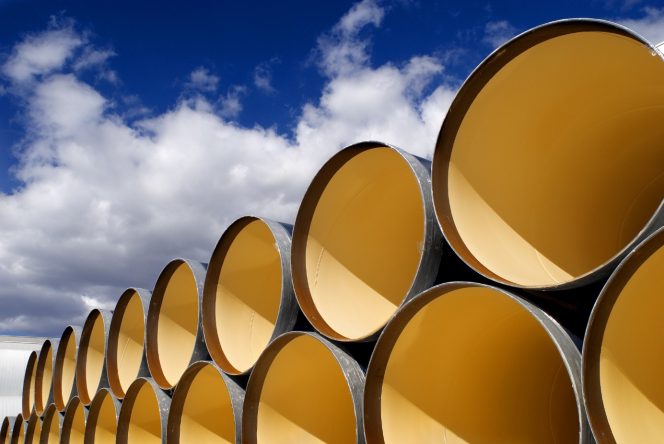 The project, co-financed by the EU and being carried out by Danish and Polish gas transmission operators Energinet and GAZ-SYSTEM S.A, will bring gas sourced from Norwegian offshore fields via the Baltic Sea to Poland.
The project promises to help Poland wean off reliance on Russian imports, and at the same time, the aim is to slash Polish consumption of coal in a move to tackle carbon dioxide emissions.
According to Polish Gaz-System, Poland has one of the highest coal consumptions of any European country and the pipeline offers Poland better opportunities to eventually replace coal and oil with natural gas.
"There is a significant potential for reducing carbon dioxide emissions: if just one tenth of the pipeline's capacity is used to replace coal the estimated reduction in carbon dioxide emissions is between 1.2 and 2.2 megatons annually," Gaz-System has said.

Poland, which according to reports has a gas supply deal with Russia's Gazprom until 2022, hopes the Baltic Pipe Project would reduce Poland's "and eventually Eastern and Central Europe's" dependency on Russian gas imports.
The pipeline will connect Poland's energy market with the Norwegian gas fields in the North Sea and will consist of multiple stages, both onshore and offshore. The application submitted to the Swedish Government on March 19, covers the part of the pipeline that is routed through Sweden's economic zone.
Polish and Danish gas transmission system operators GAZ-SYSTEM and Energinet have both made positive investment decisions late in 2018, and agreed to implement the joint Baltic Pipe project.
The two operators Energinet and GAZ-SYSTEM have committed to construct overall 900 km long offshore and onshore gas pipeline. Baltic Pipe will be crossing three national territories – Denmark, Sweden and Poland, and gas transmission are expected to start in October 2022.
Before the investment decision was made, Energinet signed an agreement with GASSCO (its Norwegian counterpart) regarding construction of the tie-in to the Norwegian gas pipeline Europipe II and a pipeline to the Danish west coast which will enable gas flow from Norway to Denmark and Poland.
According to the joint statements made last year from Warsaw, the Baltic Pipe project is in line with the EU energy policy, as direct access of Eastern and Central Europe to gas deposits in Norway will improve the supply security by opening a permanent corridor for the delivery of gas while increasing the competitiveness and price pressure among gas suppliers.
Offshore Energy Today Staff
Related news
List of related news articles