Tacoma LNG project receives regulator emissions clearance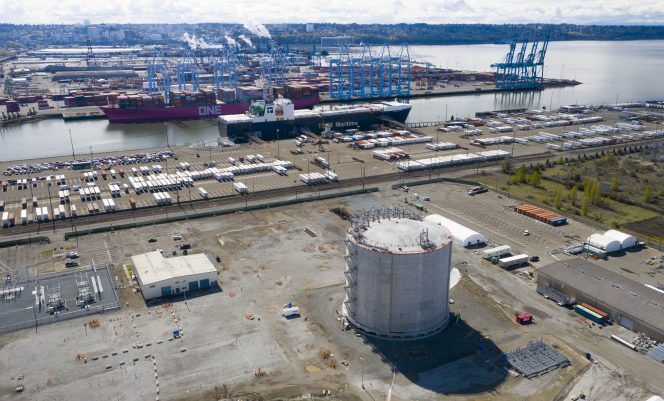 ---
The Puget Sound Clean Air Agency has completed a review of Puget Sound Energy's Tacoma LNG storage and fueling terminal.
The Agency said on Tuesday that it completed the review of the facility's notice of construction application, including public comments.
The Puget Sound Clean Air Agency stated that it made a final determination that the proposal meets all the requirements of Agency Regulations I, II, and III and should be approved.
In the Final Decision on Tacoma LNG Air Permit, executive director Craig Kenworthy said that while approval of a permit application was not an endorsement of a project, the agency determined that the application meets standards set by applicable laws and regulations as of when the application was submitted to the agency.
The final permit also includes conditions that require demonstration of compliance with emission limits set through this review.
It is worth reminding that The Puyallup Tribal Council rejected the Agency's preliminary determination to issue permits to Tacoma LNG back in July.
The Council claimed at the time that the governmental reviews of this project "have been badly flawed and have failed to engage the Tribe in consultation."
As for the project, the Puget Sound Energy's plant, valued at about $275 million, is located at the Port of Tacoma. It is planned to provide peak shaving, marine LNG bunkering, and truck loading services.
The facility includes a 30,000 cubic meter full containment storage tank, liquefier, and a vaporizer.