Talos done with Zama appraisal. FID in 2020
U.S. oil company Talos Energy has completed the appraisal at the third and final appraisal well at its giant Zama offshore oil discovery in Mexico, aimed to better define the resource potential of the discovery made in 2017.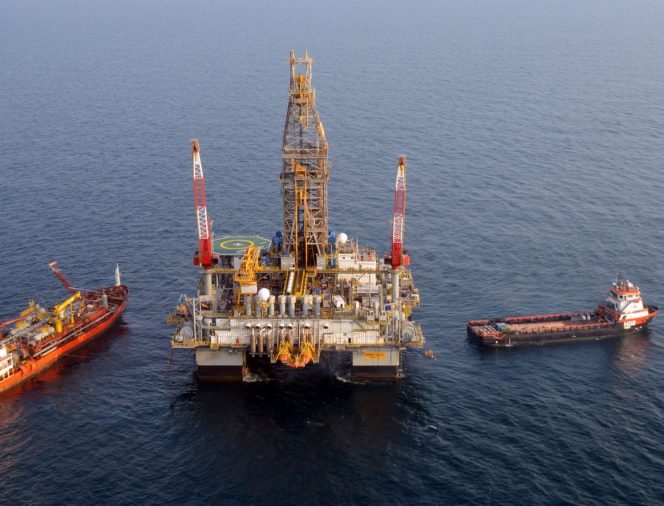 The Zama-2 and Zama-2 ST1 appraisal penetrations, both drilled in the first half of 2019, generated results that met or exceeded expectations, Talos said.
The final appraisal well The Zama-3 well was drilled approximately 1.5 miles (2.4 kilometers) south of the original Zama-1 location with the goals of testing the southern extent of the reservoir and capturing additional reservoir description data, Talos said.
The well was drilled downdip of the Zama-1 well. It well logged approximately 1,000 feet (greater than 300 meters) of gross true vertical depth ("TVD") sand and 748 feet (228 meters) of gross TVD pay bearing section, consistent with expectations for the southern extension of the Zama reservoir, Taloss said.
According to Talos, the net to gross ratio across the entire pay section is consistent with prior penetrations, with Zone 3 "significantly exceeding expectations with a net to gross ratio of approximately 85-90%. Zones 3 and 4 comprise the majority of the Zama resource potential."
Talos has said that it, with its partners Sierra Oil & Gas, a Wintershall DEA company, and Premier Oil, is simultaneously advancing both its front-end engineering and design (FEED) work streams as well as unitization discussions with Pemex, with the aim of making a Final Investment Decision (FID) on the project in 2020, pending required government approvals.
Talos President and Chief Executive Officer, Timothy S. Duncan, said: "Based on the preliminary results of our appraisal program, we have confirmed the combination of outstanding subsurface properties, significant recoverable volumes and attractive economic potential that have already made Zama a globally-recognized asset."
He said that the match of the preliminary well data to the company's geophysical model suggests that "we have a gross recoverable resource in the upper half of our pre-appraisal guidance range of 400-800 MMBoe."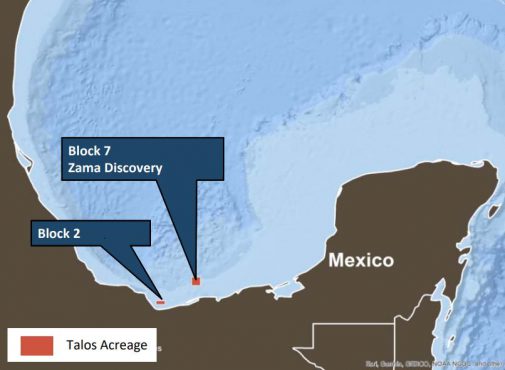 "With the collaboration of our Consortium partners, Pemex and the Mexican government authorities, we look forward to reaching FID as soon as possible and then turning our attention toward first oil. I'm extremely proud of our operating performance throughout the exploration and appraisal program, and we are excited to advance the project to full realization in the near future," Duncan said.
Premier Oil: Significant upgrade
In a separate statement on Thursday, Talos' partner Premier Oil said the data has demonstrated reservoir properties at the upper end of expectation, including a higher net-to-gross ratio, better porosity and increased hydrocarbon saturation.  This has, Premier said, resulted in a higher estimated oil-in-place and ultimate recovery from the Zama field.  Consequently, Premier has refined its gross resource estimate of the Zama structure to 670-810-970 mmboe (P90-P50-P10).
Tony Durrant, Premier Oil CEO, said: "We are delighted with the results of the latest Zama appraisal well which, together with the positive results from the earlier appraisal wells, has caused us to significantly upgrade our resource estimates of the Zama structure.  Our focus now turns to selecting the optimal development for the field, ahead of taking a final investment decision next year."
Talos used the Ensco 8503 rig semi-submersible drilling rig for the appraisal program. This rig was also used when the original Zama discovery made by Talos in July 2017., in what was the first offshore exploration well drilled by a private company in Mexico.
The Zama field is located in Block 7 of the Sureste Basin offshore Mexico in the Gulf of Mexico and has a water depth of approximately 540 feet (165 meters). The field, one of the largest shallow water fields discovered in the past 20 years, is expected to be brought online in 2022, with estimated peak production of approximately 150 MBOE/day. The U.S. company McDermott was selected in November 2018 for concept and engineering services for the Zama field development project.
It has previously been said that the plan to develop Zama might include three production platforms across the structure. The field would continue to be developed through 2024 when Platform C is expected to be installed.
Offshore Energy Today Staff
---
Spotted a typo? Have something more to add to the story? Maybe a nice photo? Contact our editorial team via email.
Offshore Energy Today, established in 2010, is read by over 10,000 industry professionals daily. We had nearly 9 million page views in 2018, with 2.4 million new users. This makes us one of the world's most attractive online platforms in the space of offshore oil and gas and allows our partners to get maximum exposure for their online campaigns. 
If you're interested in showcasing your company, product or technology on Offshore Energy Today contact our marketing manager Mirza Duran for advertising options.
Related news
List of related news articles