Talos to bring fresh Tornado well online by early 2Q
U.S.-based Talos Energy will start up the Tornado 3 well located in the U.S. Gulf of Mexico by early second quarter of 2019.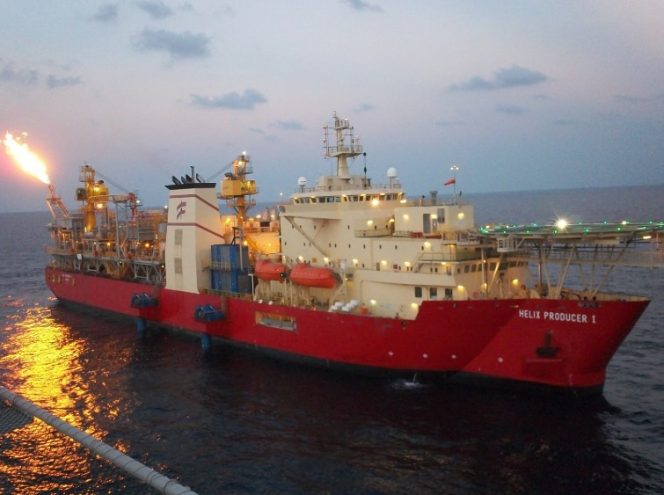 ---
The Green Canyon block 281 SS003 ST1 well, known as Tornado 3, was drilled to a total depth of 21,600 feet in December 2018 and logged approximately 200 feet gross and 130 feet net of true vertical pay.
Talos said on Wednesday that when the well goes online the expected gross production rate would be between 10.0 and 15 mboed.
Talos is the operator and owns a 65% working interest, with Kosmos Energy owning the remaining 35% working interest in the block.
The company added that it would have 2019 capital expenditures in the range of $465 million to $485 million, which is expected to be funded with cash flow from operations.
The Tornado 3 well hook-up, as well as the drilling and potential hook-up of three additional projects in the Green Canyon area, would be financed from the 2019 capex.
The company confirmed that the Helix Producer 1 vessel, which is used to produce from the Phoenix complex in Talos' Green Canyon core, would undergo regulatory required dry-dock period and as a result production would be shut down between 45 to 60 days. The Phoenix complex includes the Tornado, Boris, and Typhoon fields.
The company estimated that the impact of the shut-in would be between 9.0 – 13.0 mboed. In the current commodity price environment, the shut-in represents an estimated cash flow impact of $35 million to $55 million, primarily in the first quarter of 2019.
Talos also stated that the Noble Don Taylor rig, which drilled Tornado 3, was currently on location drilling the Boris 3 development well.
Upon completion of drilling operations, Boris 3 will be tied-back to the Helix Producer 1 upon its return from dry dock along with Tornado 3. Boris 3 is expected to be online in the second quarter with an expected gross production rate between 3.0 mboed and 5.0 mboed. Talos is the operator and owns a 100% working interest.