Tanker Refloated after Grounding in Elbe River
The 12,500 dwt tanker Oriental Nadeshiko was refloated only hours after it ran aground in the river Elbe on January 21.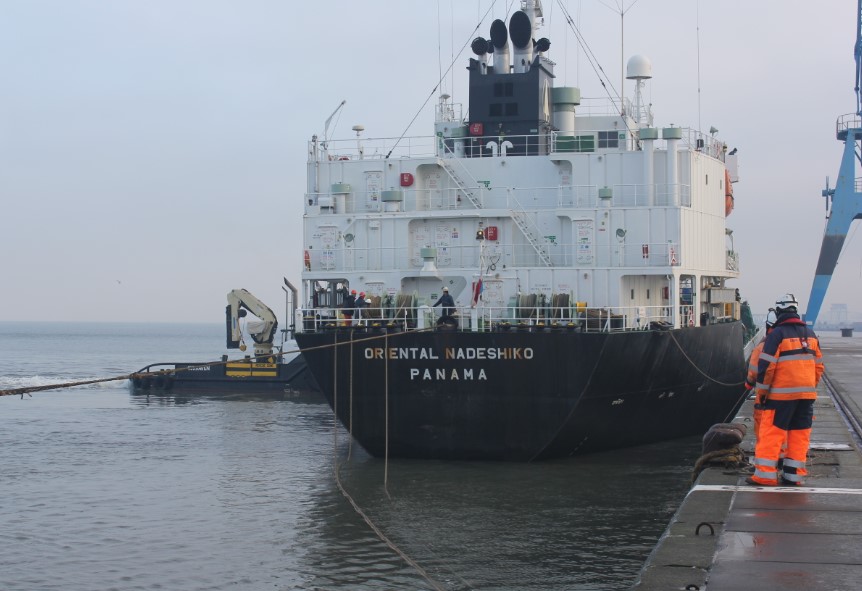 Relevant authorities managed to move the Panama-flagged vessel, which wan into trouble in the morning hours, during the first refloating attempt, German Central Command for Maritime Emergencies informed.
Prior to the refloating attempt, the salvage teams lightened the vessel by removing some 600m³ of ballast water.
The ship was freed with the help of four tugs and a multipurpose vessel at around 12:20 and towed to Cuxhaven. AIS data provided by Marine Traffic shows that the unit arrived at the port by 3 p.m., where it is still moored.
At the time of the incident, the 2009-built Oriental Nadeshiko was on its way from Bützfleth, Germany to Tarragona, Spain. It was carrying 9,000 tons of dangerous goods cargo.
World Maritime News Staff