Tellurian ends 2021 with smaller net loss
U.S. LNG project developer Tellurian ended 2021 with a loss of $114.7 million (28 cents per share), a lower net loss than in 2020, preparing to start construction of its Driftwood LNG export facility in April.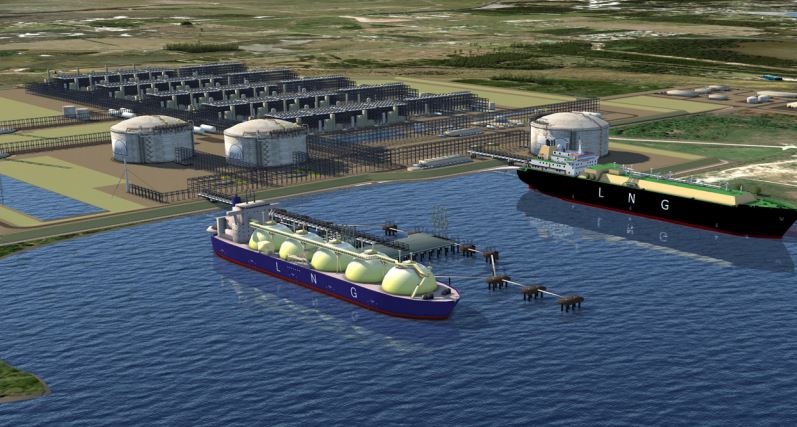 Tellurian is developing an LNG portfolio and infrastructure that includes an 27.6 mtpa LNG export facility and an associated pipeline. It is based in Houston, Texas.
The company wrapped up the year with over $300 million in liquidity. In addition, it finished with over $360 million in standardized measure of discounted future net cash flows of proved natural gas reserves. It also continued advancing the Driftwood LNG project.
In 2021, it achieved the following significant accomplishments:
Completed Driftwood LNG phase one LNG sales and purchase agreements (SPAs) totaling nine million tonnes per annum (mtpa);
Executed long-term ground lease agreement with the Lake Charles Harbor and Terminal district and began owner construction projects;
Initiated the Driftwood LNG financing process;
Paid outstanding debt and strengthened the balance sheet;
Drilled and put into production four new Haynesville operated natural gas wells; thus increasing its proved developed reserves by approximately 51 billion cubic feet (Bcf);
Committed to invest $25 million in U.S. reforestation projects with the National Forest Foundation over the next five years.
Tellurian operating activities and financial results
Tellurian produced 14.3 Bcf of natural gas for the year. Existing natural gas assets include 11,060 net acres, interests in 78 producing wells, and estimated proved reserves of 323.3 Bcf.
The company ended the fiscal year with approximately $305.5 million in cash and cash equivalents and maintained a strong balance sheet consisting of approximately $621.8 million in total assets. Tellurian generated approximately $71.3 million in revenues from natural gas and LNG sales and reported a net loss of approximately $114.7 million, or $0.28 per share (basic and diluted).
CEO Octávio Simões said in conclusion: "The global economy is in the early stages of an energy super cycle driven by strong demand for natural gas and several years of underinvestment in energy infrastructure. Tellurian is optimally positioned with fully executed market-based LNG SPAs and a permitted project. Bechtel will begin construction of Driftwood LNG in April and we will seek to conclude the financing process shortly thereafter."
"Tellurian will continue our natural gas development program and expects to drill, complete and place into production additional operated Haynesville wells during 2022," Simões also added.